Samsung Galaxy S4 Specs Leak Reveals 13-Megapixel Camera
Samsung Galaxy S4 Specs Leak Reveals 13-Megapixel Camera
A new Samsung Galaxy S4 specs leak revealed that the new device will feature a 13-megapixel camera.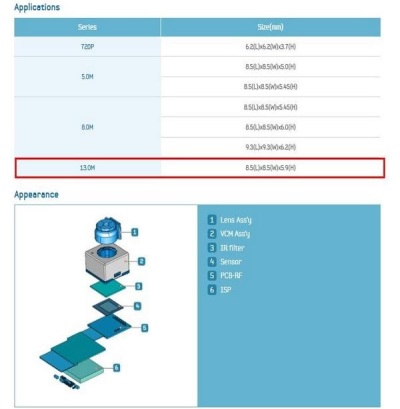 This information derived from a document that surfaced on the internet this week.
A higher amount of megapixels will make it more challenging for Samsung to have the handset perform well in low light conditions, since pixels get smaller and noise gets in easier in those conditions.
This 13-megapixel sensor was originally planned for the Galaxy S3 and second-gen Galaxy Note, but when the time came to release the two devices, Samsung chose to stick with an 8-megapixel sensor for efficiency.
A 13-megapixel shooter would be capable of capturing images with 4208x3120 resolution. This camera would require more processing power and extra RAM if Samsung were to include it on the fourth generation Galaxy S.
The Galaxy S4 is also rumored to feature a quad-core Exynos 5450 chipset that clocks in at 2.0GHz, according to older reports.
This chip is said to be made on a 28nm process and its CPU might be downclocked to at least 1.7GHz, according to YouMobile.org.
A similar chipset is found in Samsung's next Nexus 10 tablet, which is powered by the Exynos 5250 that features two Cortex-A15 cores at 1.7GHz and Mali-604GPU.
No other information on the Galaxy S4 is available at this time. However, the smartphone should be released sometime during 2013.
The Korean electronics giant exceeded many market analysts' expectations for the third quarter of 2012, reporting earnings of $7.4 billion.
This makes the company the world's top technology firm, which is due to the strong sales of Samsung's Galaxy range of smartphones , including the Galaxy Note 2 and Galaxy S3.
The company also reported that its earnings from July to September have doubled from what they were last year, showing significant growth in a short period of time.
Samsung reported its results hours after Apple Inc. Samsung did not confirm the amount of smartphones that were shipped during the quarter; however, it is estimated to be around 58 million. Apple reportedly shipped around 26.9 million. Apple's numbers reflect the release of the long-awaited iPhone 5.
Samsung Galaxy Note N7000 Running Android 4.1.2