San Antonio Spurs vs Orlando Magic Live Stream FREE: Watch Online NBA Basketball (7PM ET)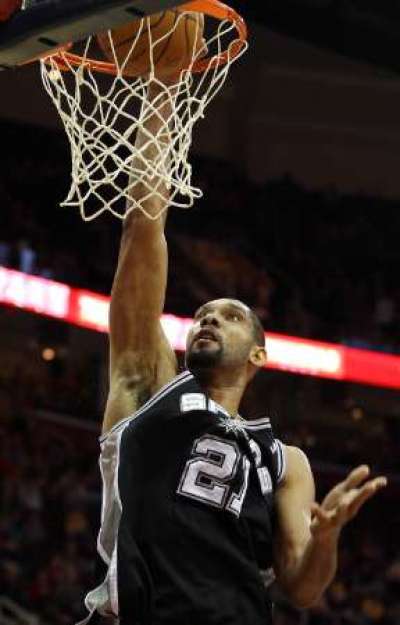 Orlando Magic vs San Antonio Spurs takes place on Wednesday night in the NBA with the Magic looking to bounce back from their first loss on their season-high homestand. Meanwhile the Spurs are looking for their season-high fifth straight win, and eighth in a row on the road. The game will tip off at 7 p.m. ET and can be watched online through free live stream via the link below.
Orlando is a team in transition right now and they know they will have to be patient as things begin to gel together. They should not judge themselves too much on their current form but more look to improve every game, according to numerous pundits. Right now they have a new coach, three returning contributors, as well as four rookies.
The Magic are currently 5-8, and recently did show some progress in their performances by recording back to back wins to open up their five game homestand. They almost achieved another on Sunday, but fell to Boston 116-110 in overtime. They will be disappointed with that result having led by seven points in the fourth quarter, however they committed six of their 19 turnovers in that final period and ultimately that is what stopped them crossing the line. Boston were able to force overtime and claim the win. An important lesson learned for Orlando.
Point guard Jameer Nelson, who scored 20 points, said, "We did a good job of playing against their veteran team," according to NBA.com. "We've got such a young team. There's a lot we can learn from this game."
Things will not get any easier for the Magic, and tonight they take on an experienced team in the San Antonio Spurs. Their opposition tonight is one of the hottest in the Western Conference right now. The Spurs come into the game with a record of 12-3, and are 4-0 on their six game road trip.
In their last game they blew out Washington 118-92 on Monday.
"(Tim Duncan) and (Tony Parker) lead the way, and the role players know what we would like them to do and they do it well," coach Gregg Popovich said. "I'll watch the film and try to find something to (complain) to them about, but it'll probably be unfair."
The Spurs have won four of the past five match ups betwee these two teams, and swept last season's two meetings.
Orlando Magic vs San Antonio Spurs tips off at 7 p.m. ET and can be watched online through live stream by clicking here.