San Francisco 49ers vs Tampa Bay Buccaneers Live Stream: Watch Online NFL 2013 Football (Start Time, Fox TV Schedule)
San Francisco 49ers will host the Tampa Bay Buccaneers on Sunday afternoon as the 49ers look to maintain their push for the playoffs. However, the Buccaneers have found some good form in recent weeks and they will likely make this a difficult game for San Francisco. The game will start at 1 p.m. ET and can be watched online through live stream (details below).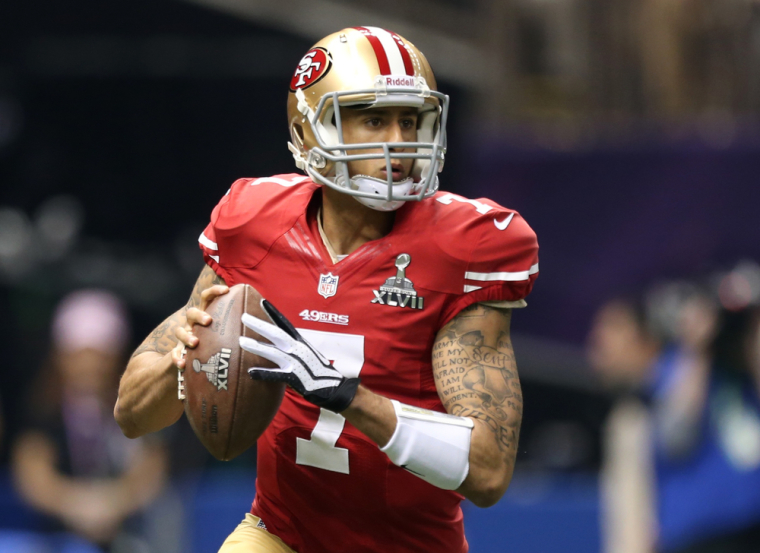 The Buccaneers gained a big win over the Buffalo Bills last week at the Raymond James Stadium, and they have home field advantage again today against the visiting 49ers. That 27-6 win showed an awesome defensive performance, and they will need to be as good today against a strong 49ers' team.
Prior to the Bills win, the Buccaneers also defeated the Detroit Lions 24-21 in Week 12, and they will be in confident mood that they can give as good as they get today.
Mike Glennon in particular will have been delighted by his performance last week. He managed to rebound from one of his worst performance of the season against the Carolina Panthers in Week 13, to throw 2 touchdowns against the Bills.
The Buccaneers will be hoping he will be in a similar form for today's game as they look to cause a big upset.
Meanwhile, the 49ers have been getting better and better as the season has gone on, and in recent weeks that have defeated the St Louis Rams 23-13 and the Seattle Seahawks 19-17. San Francisco will have been delighted at stopping their rivals' plan to clinch the NFC West division at Candlestick Park, and they are hitting their top form at the right end of the season.
Today's big game between the San Francisco 49ers and the Tampa Bay Buccaneers will start at 1 p.m. ET and can be watched on TV on the Fox network or online through live stream by clicking here.
San Francisco 49ers vs Tampa Bay Buccaneers WEEK 15 NFL PREVIEW, ANALYSIS, PREDICTION 12/15/13