Seattle Seahawks vs Buffalo Bills Live Stream Free: Watch Online NFL Football (4PM ET)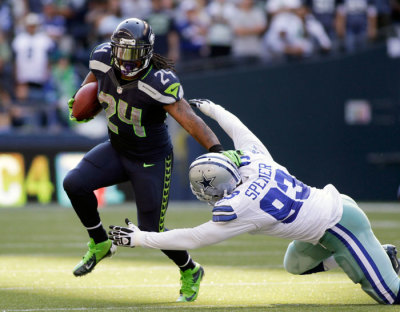 The Seattle Seahawks will clash with the Buffalo Bills on Sunday afternoon in the NFL with the Seahawks urgent to finish the job and claim their place in the postseason, where as the Buffalo Bills, although technically are still relevant, are highly unlikely to be there in the postseason. The game is scheduled to start at 4.05 p.m. ET and can be watched online through free live stream (link provided below).
The Seahawks are on fire coming into this game and recently smashed the Arizona Cardinals for 58 points. It is hard to see how they could have played any better in that game, and if they play the same way here today against the Bills, it could be another massive scoreline come the end of the game.
However, the game is in Buffalo, which should slow the Seahawks a little, but there are not many who seriously think the Bills will be able to overturn the high flying Seahawks today.
The Seahawks come into this game with a record of 8-5 and are second in the NFC West behind the San Francisco 49ers, who are on 9-3-1. The Seahawks know that if they lose today and the 49ers win then the divisional title will be going to San Francisco. However, if the Seahawks can win today, and if the 49ers lose to the New England Patriots on Sunday Night Football tonight, then the NFC West title race will be blown wide open.
The Bills oppositely are on 5-8 and the best they can hope for is to claw themselves back to 8-8. Although coming up against the Seahawks is not the perfect game for a team lacking confidence.
Many pundits have spoken this week about how the New York Jets still have a very outside chance at making the playoffs – well, the Bills have an even more outside chance than the Jets. Most analysts are expecting to see that slim chance become no chance by the end of this game.
Seattle Seahawks vs Buffalo Bills is scheduled to take place from 4.05 p.m. ET and can be watched online through free live stream by clicking here.