Skating Rink Shooting: New York Teen Arrested and Will Be Charged as an Adult After 2 Shot in Bryant Park (VIDEO FOOTAGE)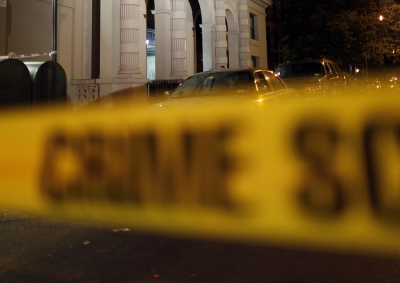 A skating rink shooting has led to a teenager being charged with attempted murder, and it has now been reported that he will be changed as an adult for the incident.
The teen is accused of shooting at a crowded Manhattan ice skating rink. The terrifying incident took place late Saturday at the Bryant Park rink, which is behind the main building of the New York Public Library.
The shooting sparked mass panic in the skating rink, and a 20-year-old male, as well as a 14-year-old boy were wounded.
The suspect in the shooting is a 16-year-old, who police report is believed to have attempted to rob the 20-year-old skater of his coat.
When confronted, the man refused to give his coat to the teen and the teenager reportedly left abruptly. However, he later returned with a gun and began firing at the 20-year-old. The 14-year-old victim was apparently shot as an innocent bystander and was not connected to either the alleged shooter or the 20-year-old victim.
Officials have now confirmed that the suspect will be charged as an adult. He is being charged with assault, criminal possession of a weapon, reckless endangerment, as well as attempted murder.
Here is a video showing the panic in the aftermath of the shooting at the New York ice skating rink (WARNING: SCENES OF WIDESPREAD PANIC SHOWN):