'Instant Christ' Social App for Christians Launches on Android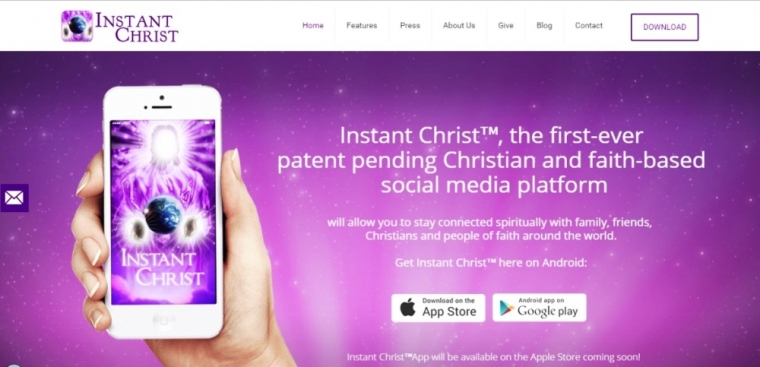 A new social platform specifically designed for Christians has been launched on Android on Tuesday, allowing Christians to have an online place where they can socialize with others of the same faith.
The new Android app Instant Christ has been made available on Android on Tuesday. The social platform aims to provide a "niche" platform where Christians can virtually hang out with people with whom they share the same faith, according to Ad Week.
Instant Christ is an app for Christians who want to gather online to pray, connect, or simply find a haven or a spiritual environment. Those who are beginning to doubt their faith can connect to other believers in Instant Christ to talk about their concerns.
The new social platform allows the more mature Christians to reach out to members who are experiencing spiritual weakness. Instant Christ also works as an avenue for asking for advice in making important decisions related to their faith, the report details.
Instant Christ also has some cool features in store not only for church members but also for spiritual leaders, pastors, and ministers. They can upload videos of their sermons to encourage new members to join their church gatherings. Pastors and ministers can also use the Christian social platform to advertise their church for free and to share a message of faith every month, the report adds.
Plus, users can use Instant Christ's Church Finder to locate a local church.
The launching of Instant Christ comes in the wake of a handful of Christian apps coming up. Just recently, Brazilian Evangelicals launched a "sin-free" version of Facebook called Facegloria, the Daily Mail reports.
The Brazilian Christian social platform bans swear words, violence, and promiscuous images. Facegloria, which has already attracted at least 100,000 users in its first month alone, shares some similarities with Mark Zuckerberg's Facebook. But instead of clicking "like" on users' posts, Facegloria members can click the "Amen" button to show that they approve of the content.
Co-founder Atilla Barros said they thought of creating Facegloria to give Christians a social platform where they can avoid violence and pornography. He said the main purpose of Facegloria is to provide an online place where people can safely talk about God and spread His word.
As of now, Facegloria is only available in Portuguese, but the Christian social platform's makers are working on adding more languages and creating a mobile app.