SpaceX Unveils New Fairing Catcher Mr. Steven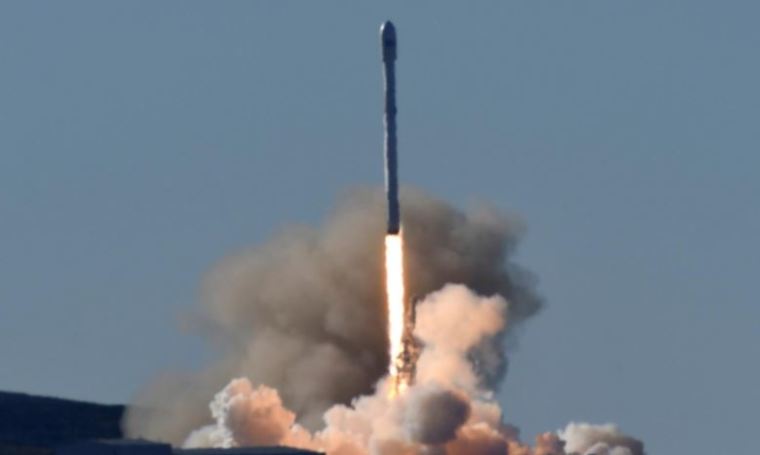 SpaceX has unveiled its new payload fairing catcher in the form of a large navigable platform ship dubbed "Mr. Steven." Mr. Steven is crucial to the company's dream of low-cost space travel by saving the company millions of dollars with each launch.
"We've got a special boat to catch the fairing," Musk said in a press conference following the Falcon Heavy launch. "It's like a giant catcher's mitt, in boat form. I think it might be able to do the same thing with Dragon."
The ship serves as a low-cost solution to the high-tech problem of how to rescue the Falcon 9's payload fairing. The fairing is the shell at the top of the rocket that protects its cargo and costs $6 million each.
By recovering and reusing the payload fairing, SpaceX would potentially be able to save the same the same amount with each launch. And for a space firm, hell bent on spending as little as possible, being able to $6 million is a goal worth acquiring a small ship for.
Mr. Steven is a ship equipped with extended "arms" and a net strung between them. The ship will be heading out to sea to support the Falcon 9 launch which is currently tasked with sending a Spanish telecommunications satellite into orbit. He only has one goal: to catch the payload fairing when it reenters the atmosphere.
With each Falcon 9 rocket estimated to cost $63 million, reusing any part of it translates to millions of dollars in savings for the company. The company's cost-cutting measures already meant that this upcoming rocket launch makes use of boosters from previous missions. If Mr. Steven is successful in his mission, a reused payload fairing could soon make a return trip to space.
So far though, Mr. Steven is docked in port with SpaceX yet to announce a new launch date for its rocket. The company postponed the scheduled launch date over in order to make needed adjustments on the payload fairings.