St Patrick's Day Parade 2014 New York Live Stream Free, Route Map, Start Time Details: Watch NYC Parade (Schedule)
The St. Patrick's Day Parade 2014 will take place in New York on Monday with a sea of green marchers set to join the celebrations in Manhattan. The St. Patrick's Day Parade in New York will start at 11 a.m. ET and can be watched on TV on the NBC network, or online through free live stream (details below).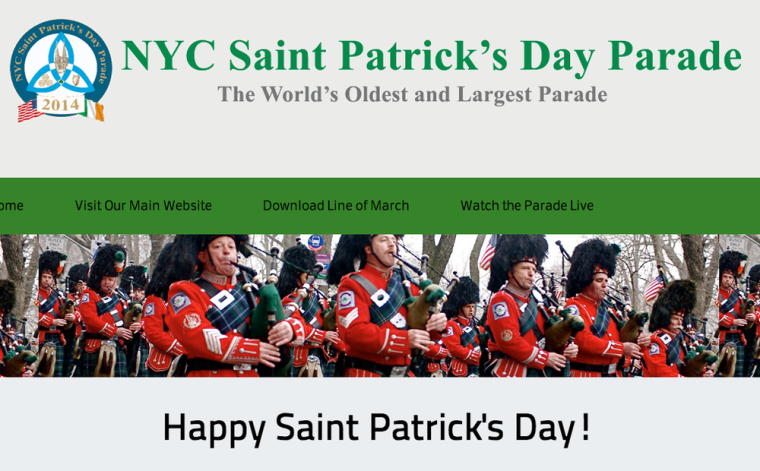 The annual St. Patrick's Day Parade has taken place in New York City since 1766 and is one of the year's biggest parades to hit the city.
The parade originates as a religious holiday that marks St. Patrick and Christianity's arrival into Ireland in the 4th Century A.D. Even though the parade has its roots in Christianity, the celebration has also become one of the biggest secular celebrations of the year with millions celebrating anything Irish and wearing green.
Hundreds of thousands are expected to join the parade in New York along the parade route, wearing green and shamrocks, and thousands more will be holding St Patrick's Day parties tonight.
The tradition to wear green and shamrocks in fact traces its routes back to St Patrick's use of the shamrock as a symbol of the Holy Trinity as he preached Jesus to the Irish.
The New York 2014 parade will be featuring more than 150,000 marchers along the route and include bands, bagpipers and of course Irish dancers – there will be no floats for St Patrick's Day.
The New York City St Patrick's Day parade will start at 11 a.m. ET from 5th Avenue at 44th Street, and make its way down 5th Avenue to 79th Street, ending sometime between 2 and 3 p.m. ET. Details of the parade route can be found by clicking here.
The parade can be watched on TV on NBC Channel 4, or a live stream can be watched online by clicking here.
Saint Patrick's Day Parade in Washington DC, 2014