'Stranger Things' Season 2 Plot News: Matthew Modine Teases Dr. Brenner's Return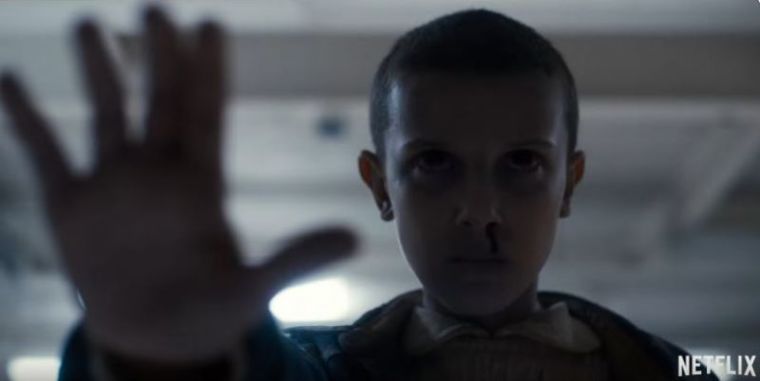 Actor Matthew Modine has recently taken to social media to tease the potential return of his character, Dr. Martin Brenner, in the much-anticipated forthcoming second season of Netflix sci-fi series, "Stranger Things."
On Tuesday, Feb. 21, the actor posted a promotional image for the Netflix drama's upcoming second season on Instagram.
"#strangerthings season two #upsidedown @milliebobbybrown ...more to be revealed, uncovered," Modine captioned the photo.
Modine's post has caused a stir in the social media community, with fans of the sci-fi drama series speculating that the villainous Dr. Brenner could return in "Stranger Things" season 2. The actor was not expected to return to the show after his character appeared to have died at the end of season 1. However, fans noted that although his death was presumed, Dr. Brenner's death was not positively confirmed onscreen.
As reported by The Wrap, fans also pointed another clue which indicates that Brenner could still be alive: a newspaper clipping shown in the previous season's final episode after Will Byers (Noah Schnapp) was saved from the alternate dimension known as the Upside Down.
The clipping says that Dr. Brenner issued no comment over allegations that Joyce Byers' (Winona Ryder) son's disappearance was caused by a top-secret experiment gone wrong at Hawkins National Lab. Since the clipping was shown after Dr. Brenner seemingly got killed by the monster, fans speculate that the evil doctor managed to survive the attack.
Very little information has been revealed since the '80s throwback sci-fi series was renewed for a second season. However, a short teaser for the show was unveiled during the recent Super Bowl 2017.
Aside from the show's original main cast, Sadie Sink and Dacre Montgomery ("Power Rangers") have been added to the cast of "Stranger Things" season 2 as series regulars. Sean Astin ("Lord of the Rings"), Paul Reiser ("Aliens") and newcomer Linnea Berthelsen are also confirmed to appear in the show's forthcoming season.
"Stranger Things" season 2 will be released on Halloween, Oct. 31, on Netflix.