'Street Fighter 5: Arcade Edition' Season 3.5 Update: Unlisted Nerf, Buff on Ryu Discovered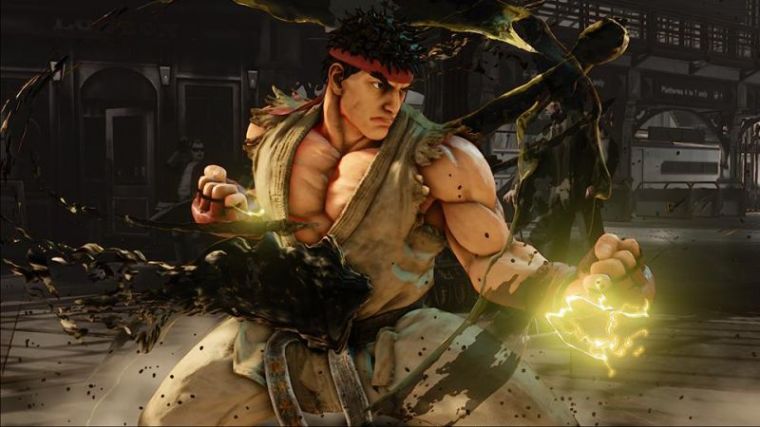 Capcom may have forgotten to mention a tweak or two made on Ryu in the latest update for "Street Fighter 5: Arcade Edition."
The folks over at Event Hubs appear to have stumbled upon a nerf on the character that is either unintentional or the developer just did not bother to list it in the patch notes.
The Season 3.5 update for "Street Fighter 5: Arcade Edition," which was released only a few days ago, brought tons of changes on every character on the roster across the board, basically urging gamers to whip up a new approach on their fighting styles.
In Ryu's case, his Shoryukens seem to be using up his V-Gauge while he is in his V-Trigger 1 state. Before the patch was released, the meter remained untouched as he used the special attack.
Gamers did not expect this to change after the update, especially since Capcom made no mention of it in the lengthy patch notes that they did not waste time examining the second the news about the surprise update was dropped. Surprise nerfs are one of the reasons they pore over these things thoroughly anyway.
Because of this unannounced tweak in "Street Fighter 5: Arcade Edition," Ryu loses his ability to cancel into his Critical Art when his V-Gauge is all drained.
While Ryu did not suffer as much nerfing as Abigail did in the "Street Fighter 5: Arcade Edition" update, this still comes as bad news to those who really liked the neat trick that this change has now officially taken away.
Some players believe that this is a bug because there is no way Capcom would not have listed such a change. This means that the studio might come up with a fix for it soon.
However, with the nerf still a thing at this point, it seems that it will not go away anytime soon and that it might indeed be part of the changes meant to be made on Ryu after all.
It is not all bad news though, as there is also a buff on Ryu in the "Street Fighter 5: Arcade Edition" that Capcom failed to mention. While it will not make up for the abovementioned nerf, it should be of help and is surely something worth taking note of.
His crouching medium punch normal appears to have been enhanced slightly from +2 to +3 on block, although this only applies when he is in V-Trigger 1 state.
It is unclear what these changes will mean for the face of the long-running fighting game franchise in "Street Fighter 5: Arcade Edition" in the long run, but this has Event Hubs thinking that there might still be nerfs and buffs on other characters that are waiting to be discovered.
However, at this point, a lot of gamers already did get a feel of the all-encompassing changes made on "Street Fighter 5: Arcade Edition," and so far, these two Ryu surprises are the only ones that came up. The hope is that they will be the last as well.