Tampa Bay Buccaneers vs Detroit Lions Live Stream Free: Watch Online NFL 2013 Football (Start Time, Fox TV Schedule)
The Tampa Bay Buccaneers will play the Detroit Lions on Sunday in Week 12 of the NFL 2013 regular season, with Detroit looking to gain a win that could help them take sole possession of the top spot in the NFC North. The game will start at 1 p.m. ET and can be watched online through free live stream (details below).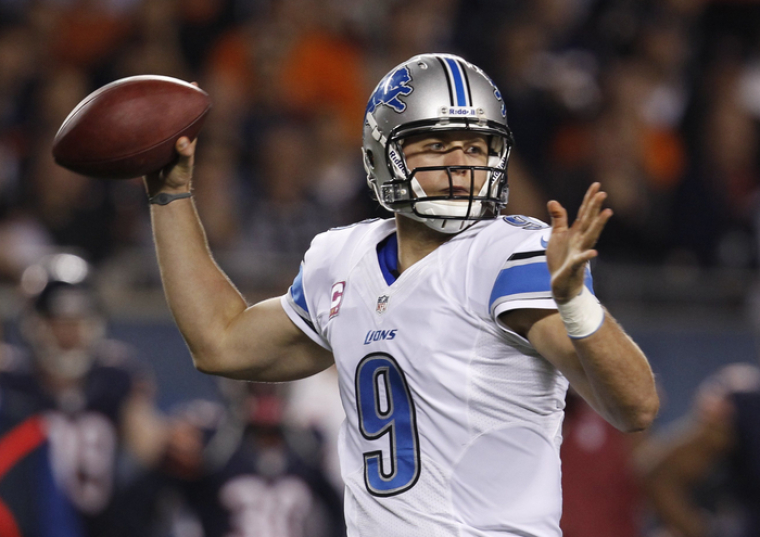 The Lions are top of the NFC North with a record of 6-4, however, at the moment they are tied with the Chicago Bears. They are also be chased by the Green Bay Packers who are on 5-5.
Meanwhile the Buccaneers are struggling in the NFC South and have managed just two wins all season long. They are on 2-8 and are just trying to finish the season respectfully.
The Lions suffered a bad defeat last week on the road to the Pittsburgh Steelers. That 27-37 result will have been a bad knock on their chances at taking the division title, and they will need to bounce back right away today against the Buccaneers.
They will host Tampa Bay today, before also welcoming the Green Bay Packers to the Ford Field next week.
The Lions will look to use their strong offensive unit to pile on the pain against the Buccaneers' struggling defense. The Lions have one of the best offensive set ups in the league, and they are raked 6th in total points scored per game (26.5 points), as well as ranked 4th in the league for total yards gained per game (414.3 yards).
Their success has largely been based on their strong pass offense, where they are posting a massive 310.6 yards per game in the air – enough to rank them 3rd in the NFL for pass.
Matthew Stafford is 248 of 419 for 3,198 yards and 21 touchdowns. Reggie Bush is also having a stand out season, and he has gone 654 yards on 145 carries for 2 touchdowns.
Tampa Bay opened the season with 0-8 but have since gone on to win their last two games. A win over the Miami Dolphins 22-19, was followed up last week with an impressive 41-28 win over the Atlanta Falcons, and they will be hoping to claim their biggest scalp yet by taking down the Lions today.
The Buccaneers against the Lions will start at 1 p.m. ET and can be watched on TV on the Fox network or online through free live stream by clicking here.
Tampa Bay Buccaneers vs Detroit Lions WEEK 12 NFL PREVIEW, 11/24/13