Tennessee Titans vs Indianapolis Colts Live Stream Free: Watch NFL 2013 Football Online (CBS TV Schedule, Start Time)
The Tennessee Titans will clash with the Indianapolis Colts on Sunday in a big game in the NFL's AFC South division. It's first vs second in the division, and although the Colts are currently comfortably at the top, a loss could spark a turnover in momentum and could give the Titans a hope of catching the Colts, or making a run on one of the Wild Card spots for the playoffs. The game will start at 1 p.m. ET and can be watched online through free live stream (details below).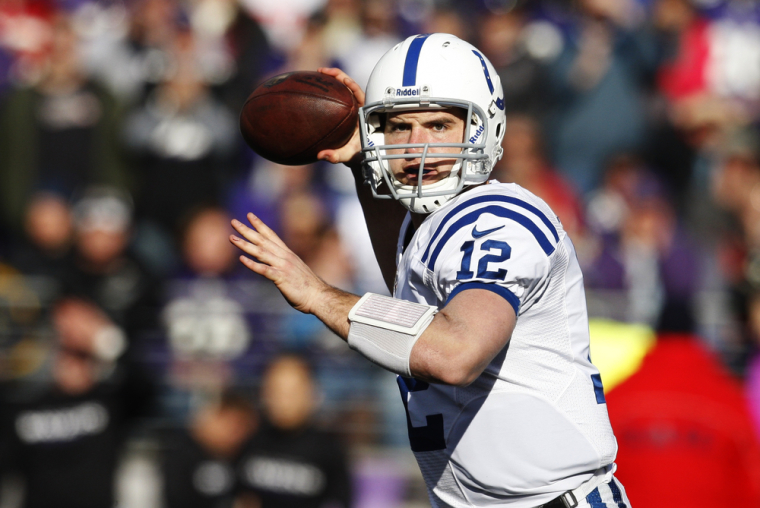 The Titans are lagging behind in the AFC South title race, and come into this clash below .500 on 5-6. They managed to snap their losing streak last week by defeating the Oakland Raiders in a 23-19 game.
It is only 2 weeks since the Titans faced off against the Colts at LP Field where they lost a tight game 27-30. That hugely damaged the Titans' postseason hopes, but they will look to rectify things by claiming a win on the road today in Indianapolis.
They will be looking to Kendall Wright to continue his impressive form. He is having a breakout season for the Titans, going 763 yards on 65 receives for 2 touchdowns.
Ryan Fitzpatrick has praised Wright, and no doubt will be looking to use him as his main target man for today's game. Fitzpatrick led the Titans on an 80 yard touchdown drive against the Raiders in the game's final two minutes to help them to the win.
Meanwhile, the Colts have lost two of their last three games, and looked out of sorts against the Arizona Cardinals last week, losing 11-40. They will want to raise their game significantly against their main divisional rivals today, and confirm the division title with a win.
With the postseason looming, the Colts will be hoping to stabilize their recent uneven play and gain more consistency as the business end of the season arrives.
The Tennessee Titans against the Indianapolis Colts will start at 1 p.m. ET and can be watched on TV on the CBS network or online through free live stream by clicking here.
Tennessee Titans vs Indianapolis Colts WEEK 13 NFL PREVIEW, 12/1/13