Tennessee Titans vs Oakland Raiders Live Stream Free: Watch NFL 2013 Football Online (Start Time, CBS TV Schedule)
Tennessee Titans vs Oakland Raiders Live Stream Free: Watch NFL 2013 Football Online (Start Time, CBS TV Schedule)
The Tennessee Titans will go on the road to Oakland to face the Raiders on Sunday in one of four late afternoon starts in Week 12 of the NFL regular season. The game will start at 4.05 p.m. ET and can be watched online through free live stream (details below).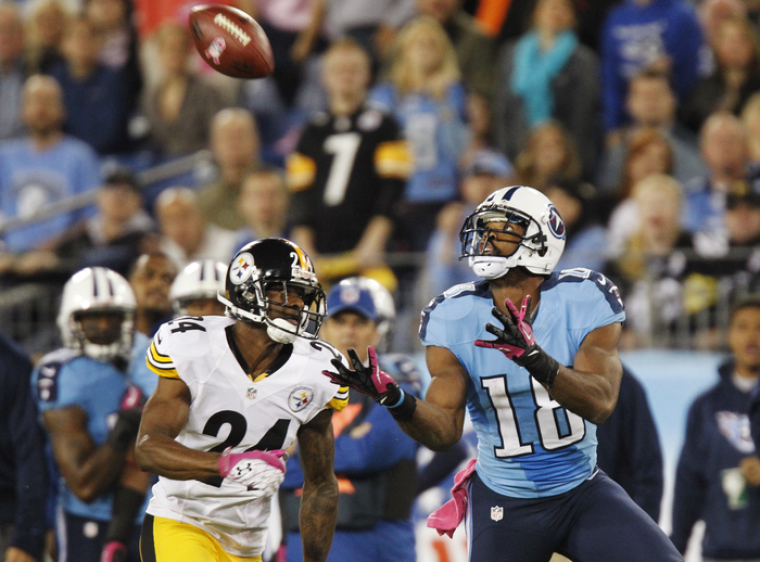 Both teams come into this game with the same overall record of 4-6, however, that has very different implications on both within their respective divisions.
For the Titans, 4-6 places them second in the AFC South, well ahead of the 2-8 Houston Texans and 1-9 Jacksonville Jaguars, but far behind the 7-3 Indianapolis Colts.
Meanwhile, for the Raiders, 4-6 places them tied bottom of the AFC West with the San Diego Chargers. They will be looking for a win to simply try and get away from the basement position in the division. However, they are well behind the 9-1 Denver Broncos and Kansas City Chiefs.
The Titans have hit a big slump in form, having lost 27-29 at home to the Jacksonville Jaguars, and 27-30 to the Indianapolis Colts in recent weeks. Today's game is the first of a three game run on the road. They will be desperate for a win today, as they have to visit the Colts and Denver Broncos at the start of December and most would predict them coming up short in those two games.
Meanwhile, the Raiders bounced back from their 20-24 Week 10 loss against the New York Giants, to win last week on the road to the Houston Texans. That 28-23 win will have been a big boost and will give them confidence that they can win today.
After today's home game against Tennessee, the Raiders will go on the road for two straight games to face the Dallas Cowboys and the New York Jets. Both of those games will be tough, so they also will be hoping to claim a second straight win today.
The Tennessee Titans against the Oakland Raiders will start at 4.05 p.m. ET and can be watched on TV on the CBS network or online through free live stream by clicking here.
Tennessee Titans vs Oakland Raiders WEEK 12 NFL PREVIEW, 11/24/13