'The Bold and the Beautiful' Spoilers May 4 to 8: Ridge Reacts After Carter Tells Him the Truth About Maya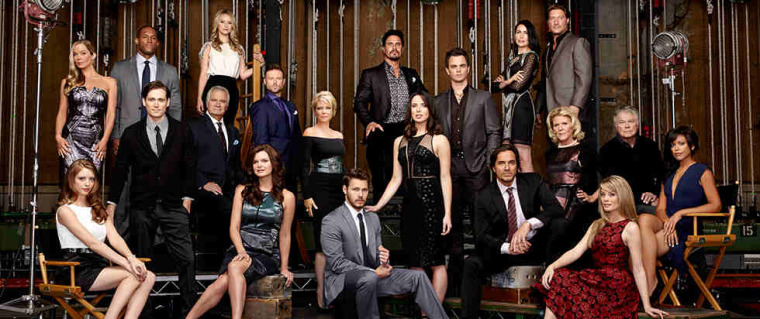 Last Friday on "The Bold and the Beautiful," Eric tells Ridge to calm down and advises him not to be too hasty. Brooke tells him that he can't quit. Ridge says that if Rick is staying on as CEO of Forrester Creations, he just can't stay anymore.
In Rick's office, he tells Maya that he could never worry that she's hiding a big secret from him. Maya tells him that she's so lucky to have him. She says that one day, he'll know everything there is to know about her and she hopes that he won't be disappointed. Rick tells her not to worry about such things and that they should go out to celebrate. When Maya asks what they're celebrating, he tells her that she'll have to find out.
Outside, Carter arrives to work out and finds Nicole looking blissful. Carter says that Rick deserves to know that Maya is transgender, and Nicole says that although she agreed with him before, there's too much at stake now if he knows about it. Carter is displeased that the sisters are protecting their lifestyles at Rick's expense. Nicole says that Rick is happy.
Later, Carter finds Ridge in his office and Ridge tells him that he quit a few minutes ago. He says that he can't take orders from Rick and Maya anymore. As he turns to leave, Carter stops him and says there's something important that he has to know.
Carter tells him that Maya's birth name was Myron. "Maya Avant is transgender."
Here are "The Bold and the Beautiful" spoilers for May 4 to 8:
May 4 (Monday): Brooke and Eric disagree about Rick; Ridge reacts after Carter reveals that Maya is transgender.
May 5 (Tuesday): Bill and Liam push Wyatt to work harder at getting information to use against Rick; Ridge calls Eric and Brooke for a meeting.
May 6 (Wednesday): Oliver and Maya help Nicole try to become Forrester Creation's next model; Rick confronts Ridge.
May 7 (Thursday): Wyatt moves to the next step in his plan to get more information; Brooke offers Maya advice about Rick.
May 8 (Friday): Wyatt's courting of Nicole pays off in an unexpected way; Rick tells Ridge what role Maya will be playing in the company and his life.
"The Bold and the Beautiful" airs on Mondays to Fridays at 1:30 p.m. on CBS.