'The Vampire Diaries' Season 5 Spoilers: Valentine's Day Episode Arrives Thursday
'The Vampire Diaries' Season 5 Spoilers: Valentine's Day Episode Arrives Thursday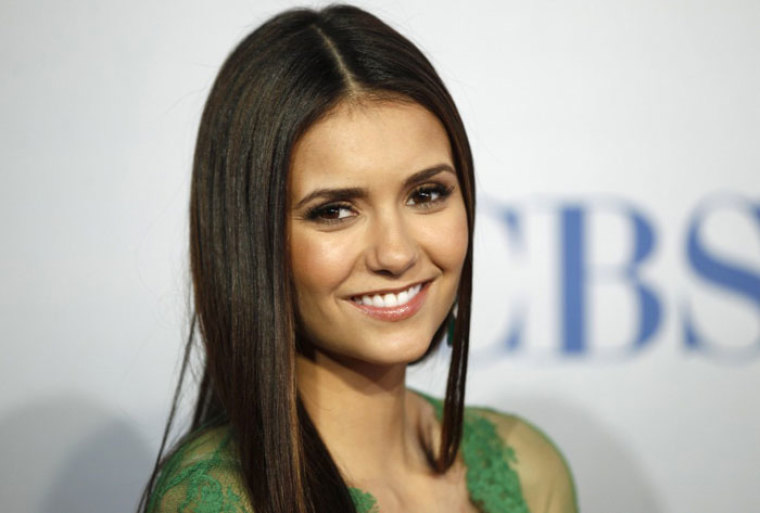 Season five of "The Vampire Diaries" continues with this week's episode entitled "Total Eclipse of the Heart" airing on Thursday, Feb. 6.
CW's hit drama keeps fans on the edge of their seats with endless surprises this season, and the Valentine's Day-themed 13th episode is no exception. The summary on "Total Eclipse of the Heart" found on TVGuide.com reveals more about this week's brand new episode.
"Caroline convinces Elena and Bonnie to attend Whitmore College's Bitter Ball for broken-hearted students; and Bonnie meets a fellow student who appears to be dabbling in witchcraft," the synopsis reads. "Meanwhile, Tyler worries about Matt's relationship with Nadia; and Damon and Enzo resort to violence to convince Bonnie and Jeremy to help them get revenge, but their plan takes a horrifying turn."
Furthermore, executive producer Julie Plec provided some spoilers for "Total Eclipse" and upcoming episodes. According to the producer, Katherine is set to let loose and become more evil, as she is now inside Elena's body.
"She's going to be at her best of no good," Plec told E! News. "The thing that's so great is that she's so into Stefan right now and so not into Damon right now, and yet Elena was about ready to remember her relationship with Damon, and Damon was all ready to win back his girl, so you can only imagine how that's going to go down. Katherine does some of the b-------- stuff as Elena in the next part of the chapter. It's great. Katherine at her most diabolical."
As for Tyler and Caroline, the executive producer said the characters are in for a struggle when it comes to their relationship.
"They're not going to be jumping into each other's arms happily and living happily ever after anytime soon," Plec revealed.
"The Vampire Diaries" airs on CW Thursdays at 8 p.m. EST.