'The X-Files' Season 11 Episode 8 Spoilers: Mulder and Scully Investigate Mysterious Animal Attack
'The X-Files' Season 11 Episode 8 Spoilers: Mulder and Scully Investigate Mysterious Animal Attack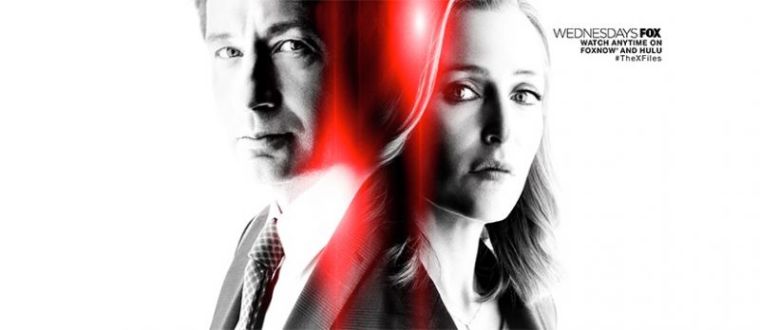 There are few episodes left before the 11th season of "The X-Files" ends. In the upcoming eighth episode titled "Familiar," main protagonists Fox Mulder (David Duchovny) and Dana Scully (Gillian Anderson) will investigate a recent animal attack.
According to a synopsis of "Familiar," Mulder and Scully will take on a case where a young boy is viciously attacked by an animal in Connecticut. While the incident might seem like a plain accident, the spoilers suggest that the FBI special agents believe that there is more to it than what meets the eye.
As fans of "The X-Files" know by now, the show involves more than just a plain procedural investigation. Mulder and Scully believe that "darker forces" have contributed to the incident and could have something to do with the animal attack.
Meanwhile, before viewers can get to the "Familiar" episode, the seventh installment of season 11 will first air a week before. In the episode titled "Rm9sbG93ZXJz," Mulder and Scully will be subjected to heavy surveillance and will have to fight off big drones and robots.
In "Rm9sbG93ZXJz's" 20-second video teaser, Scully can be seen facing a huge drone. Later on, it cuts to a scene where she tells Mulder: "They are tracking us. They know everything."
First, fans may notice the unique choice of title for the episode. However, reading the synopsis might explain why it was named as such since "Rm9sbG93ZXJz" will feature Mulder and Scully caught in the "world of ever-increasing automation and artificial intelligence."
These technologies, as seen in the trailer, will likely be used by whoever is chasing the two agents down to try to harm them.
Cartermatt suggests that this particular episode could also feature a plot that resembles the theme of "Black Mirror," giving hints that it could tackle the subject of advanced technology and how these could harm people when used by the bad entities.
"Rm9sbG93ZXJz" airs on Wednesday, Feb. 28, at 8 p.m. EST while "Familiar" will be shown the following week, March 7, at the same time on FOX.