'The Young and the Restless' Spoilers: Michael and Dylan Work Together to Help Sharon
This Thursday on "The Young and the Restless," Stitch breaks up the fight between Billy and Adam while Victoria and Abby shout. Billy accidentally kicks Kelly's ashes, and Ben yells at him, "Didn't you and your brother kick my sister around enough when she was alive?" Billy apologizes, but Ben doesn't want to hear it.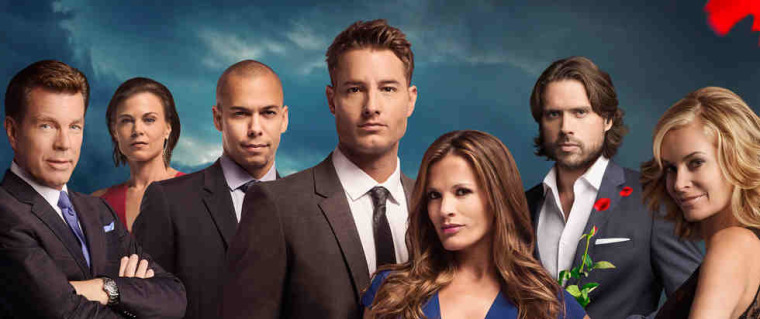 Later, Victoria tells Ben that he can come home since Sharon has been arrested. Ben says that the real killer is still out there. Billy approaches them to apologize to Ben again.
At the hospital, Joe tells Avery that there's still no feeling in his legs, and though "that hasn't changed, everything else has." The doctor enters, and Joe tells him that he wants to start therapy as soon as possible. Avery tells him not to rush things. Later, Dylan arrives and brings Avery into the hall. He asks her to represent Sharon in court. Avery tells him that it's not a good time right now. They hear a loud beeping noise from inside Joe's room, and they find him on the floor.
Once he's back on the hospital bed, Joe tells Avery that he's scared. They talk about her turning down Sharon's case, and Avery says that she isn't sure that Sharon is innocent.
At the courthouse, Abby confronts Sharon, who maintains that she's not the one who attacked her. Sharon tells Stitch that Michael believes that she's innocent. Court is called into session, and Sharon pleads not guilty.
Michael and Dylan arrive, and Michael convinces the judge to let Sharon out on house arrest and he'll act as her guardian. Later, Dylan tells Sharon that she is being set up.
Here's what to expect on "The Young and the Restless" on Friday, April 17:
Michael and Dylan team up to help Sharon; Noah asks Sharon why she has Courtney's necklace; Summer questions Abby about her relationship with Stitch; Adam tells Sage to be with Nick since he already gave her the divorce.
"The Young and the Restless" airs from Mondays to Fridays at 12:30 p.m. on CBS.