'Tokyo Ghoul' Season 3 Character Designs And Promotional Video Released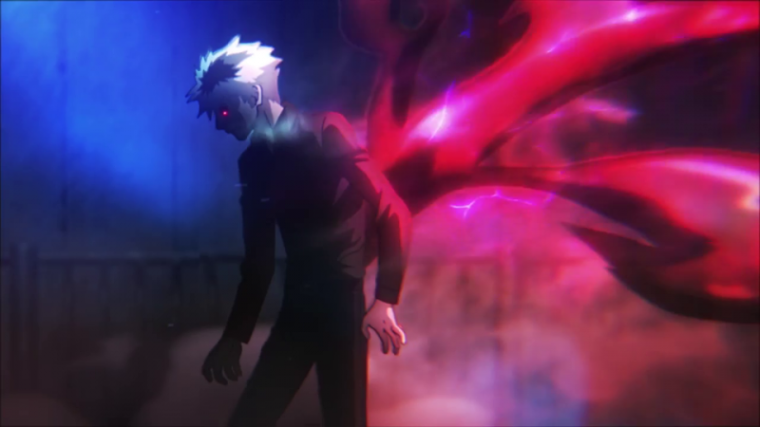 After years of waiting, "Tokyo Ghoul" Season 3 is almost here. To prove that this is not all a dream Studio Pierrot has unveiled the new character designs for the anime along with a preview featuring its opening theme "Asphyxia."
The new season follows protagonist Kaneki Ken who, after the events of the previous season, is now a member of the Commission for Counter Ghoul. Under the name "Haise," he is now a member of Quinx Squad, a group of humans who have each undergone treatment to give themselves Ghoul powers.
A recent post on the "Tokyo Ghoul" subreddit featured a poster showing Kaneki and his new squad. The most noticeable difference to his appearance is his hair which is now a mixture of black and white as if highlighting his half-human, half-ghoul background.
Another post on the subreddit featured returning characters Arima Kishou and Akira Mado. Arima's appearance hasn't changed with his stoic demeanor and white hair still being retained. Akira, on the other hand, now wears her hair in a crown braid.
In addition to the new character designs, a new promotional video is now available showing scenes from the anime. It does a fine job of hyping up the series showcasing Kaneki and his squad's abilities. However, it's the preview's final scenes that will fill every fan's hearts with glee. Check out the video below.
For those unfamiliar with the series, "Tokyo Ghoul" centers on Kaneki Ken who, after a freak accident is turned into a half-human, half-ghoul. Coming to terms with his new life, he is taken in by a group called Anteiku where he meets ghouls who, rather than prey on humans, wish to coexist with them.
The series follows him in his quest to defend his newfound friends from other ghouls and the CCG which is tasked to hunt them down. It also follows a larger conspiracy that affects everyone, both human and ghoul.
"Tokyo Ghoul" Season 3 is set to premiere on April 3, 2018.