Town Giant Mushroom New Year Celebration: 700 Pound, 8 Foot Tall Toadstool to Help Kennett Square See In New Year 2014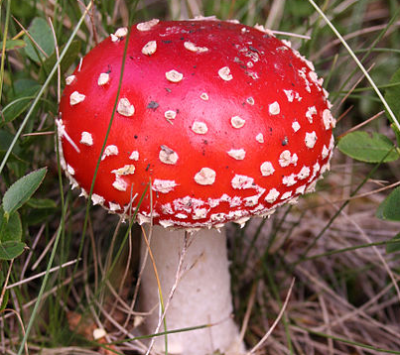 A town will celebrate 2014 with a giant mushroom, according to reports out this week.
The town, which is located near Philadelphia, is famous for its fungus, and it has decided to push things one step further with a 700-pound, stainless steel mushroom leading the celebrations to see in the new year in about 6 weeks.
The massive toadstool will be lowered from a crane on December 31 as the local residents of Kennett Square count down to cheer in the new year.
According to the Philadelphia Inquirer, the sculpture will be in excess of 7 feet wide and 8 feet in height.
Kennett Square is of course famous for its mushrooms, and it promotes itself as the mushroom capital of the world; local area farms account for roughly half the mushroom production in the United States.
According to The Associated press, also in Pennsylvania will be a ceremony to lower an 85 pound statue of a Marshmallow Peep in Bethlehem – where the treats are made. In addition, in Easton, a 10 foot high crayon, which will be lit up, will be used to celebrate; of course that is where Crayola Inc. is headquartered.