Toy Makers Blurring Boys-Girls Gender Line, Making Their Products More 'Inclusive'
Like wildfire, the transgender revolution appears to be consuming, changing and confusing everything in life as people used to know it—including relationships, self-identification, and personal choices like which restroom to use.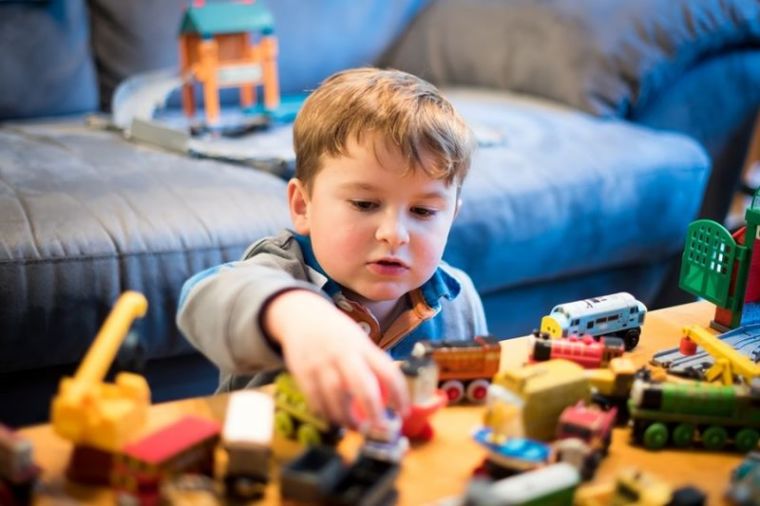 Now the confusion has extended to the choice of toys for children. For instance, Hasbro, one of the biggest U.S. toymakers, has announced that it has changed its thinking regarding certain toys being geared toward particular genders.
In a recent interview with The Hollywood Reporter, Hasbro CEO Brian Goldner said his company has found that a significant percentage of boys are interested in My Little Pony, traditionally more popular with girls. Conversely, girls are taking a liking for Star Wars products marketed more at boys.
Because of children's changing preferences, Goldner said his company has "eliminated the old delineation of gender."
He said Hasbro doesn't care whether boys or girls prefer certain toys. "We just care that they love that brand," he quipped.
Last February, Fortune Magazine noted that Hasbro's attempt to mix toys for both girls and boys is a "sign of the times" and that company officials are just taking into consideration that "millennial parents in particular don't want their children to learn stereotypical gender habits."
"We want to be inclusive in our approach across gender and ethnicity," Hasbro President John Frascotti explained. "Instead of thinking, that's a boy brand or a girl brand, we see them as dual-gender. ... Our approach is we build brands for consumers."
However, some people have expressed concern over Hasbro's blurring of gender line for its toys, Christian News Network reported.
"Hasbro's Star Wars and Jurassic Park lines have performed well with boys. It recently purchased Disney Princesses, but apparently the company doesn't plan to market them [only] to girls, since it doesn't believe in gender delineation," the outlet quoted Erin Pierri of TellMeNow as saying.
"What sense does this make? The left wants to turn us all into non-gender robots. It will never work as biology will win this war long term," he added.