Tyrese Gibson Admits Public Feud With Dwayne Johnson Was 'Unprofessional'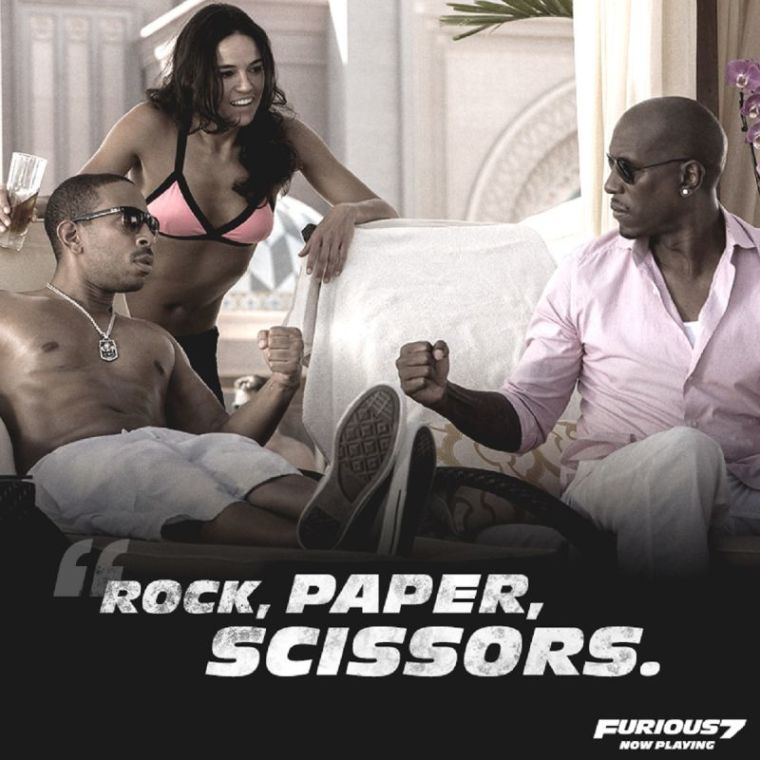 Tyrese Gibson regretted having a very public feud with his "Fast and the Furious" co-star Dwayne "The Rock" Johnson last year.
Speaking with TMZ's Van Lahan on his "The Red Pill" podcast, the 39-year-old actor admitted that fighting with his co-star was very "unprofessional."
"I found myself being the messenger on behalf of various people associated to the franchise, but stupid me was the only one who went public about those feelings, which is my own fault. It's not professional, it's not cool," Gibson stated in the interview.
The feud began when Gibson slammed Johnson on Instagram and blamed the latter's "Fast and Furious" spin-off for the delay in the release date of "Fast and Furious 9" to April 2020 from April 2019.
The actor-rapper also confessed that he has yet to speak with Johnson personally about their misunderstanding and claimed that his statements were affected by the psychiatric medication that he was taking during that time. "I do regret those psych meds and letting that stuff influence me. It's like being drunk, you gotta say exactly how you feel and you're not in your right state of mind," he also said.
The "Shame" rapper also clarified that he has no personal issues with Johnson, but he made a subtle reference to the ongoing feud between the latter and their other co-star Vin Diesel.
Johnson also talked about his beef with Gibson in an interview with Watch What Happens Live With Andy Cohen last week, where he said that they have not yet spoken at all.
The former pro wrestler also stated that he was disappointed with what happened because they used to be friends for a long time. Yet he believes that what happened to them could only be considered a rift if he also has an issue with Gibson.
"It was really one-sided, and he had voiced his opinion a lot on social media and apparently he was going through some stuff too in his personal life, but no, we haven't talked and I don't see where we would," Johnson also stated.