'Underworld: Blood Wars' Trailer, Spoilers, News and Updates: Kate Beckinsale & Theo James Lead the Cast of the Upcoming 5th Installment of the Franchise
Theo James, who first appeared in the fourth film "Underworld: Awakening" (2012), will reprise his role as the vampire David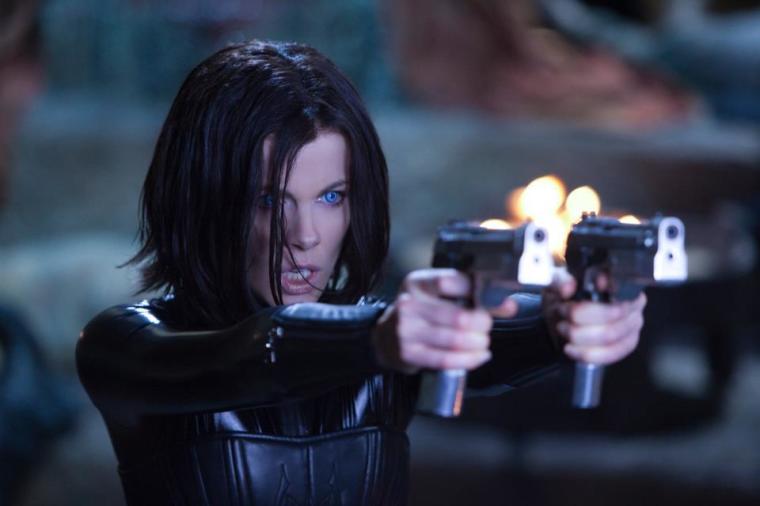 It may have taken five years, but the "Underworld" film franchise is finally back with its latest offering set to hit the theaters worldwide starting January 6, 2017.
The "Underworld: Blood Wars" film will heed the clamor of its huge fanbase that just can't seem to get enough of this action-horror film, despite the fact that there have been four previous installments from the series that were released already.
'Underworld: Blood Wars' Synopsis
The "Underworld" movies are about the epic struggle between the vampires and the lycans that has been going on for ages.
And, Selene and her allies must find a way to end the hostilities, according to the caption that goes along with the official trailer released by Sony Pictures Entertainment. You can check the video below.
In the upcoming fifth installment of the franchise, Selene (Kate Beckinsale) was reminded that no matter how much she tries to keep herself from taking no more part of the war, it won't be over on her.
The vampire death dealer is the key in the futures of both the bloodlines, and she and her daughter are the primary targets of clans and factions from both sides because of the precious blood running in their veins.
Cast, Trailer & Release Date
Theo James, who first appeared in the fourth film "Underworld: Awakening" (2012), will reprise his role as the vampire David. This time around, he is set to take on a more significant role in the film.
Also teaming up with Beckinsale and James are Lara Pulver as Semira, one of the main villains in the film who is a female vampire hungry for power; Tobias Menzies as Marius, the new Lycan leader; and James Faulkner and Charles Dance as Vampire elders.
Trent Garrett, meanwhile, will take over the role of Michael Corvin, who is Selene's love interest in the series and was previously played by actor Scott Speedman. Rounding up the cast are Peter Anderson, Clementine Nicholson, Bradley James, and Daisy Head.
One of the interesting side notes about the upcoming film is the fact that, for the first time in the series, a woman is going to take the directorial helm. Anna Foerster, who is known for her works in the TV series "Criminal Minds" and "Outlander," is set to underpin the strong femme side of the movie whose lead character is also a female.