Upcoming 2018 Films That Aren't 'Avengers: Infinity War'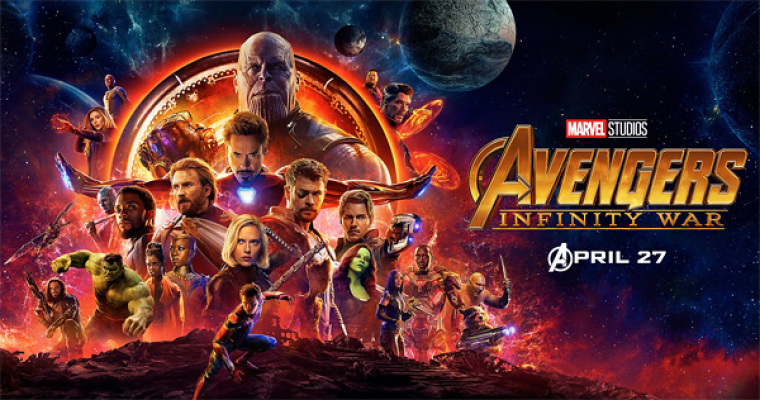 While the 2018 slate is filled with brand new comic book adventures with much of the buzz around "Avengers: Infinity War," there is still so much to look forward to for those who want to take a breather from the comic book stuff.
"Tully," May 4
While many fans will likely be talking about who died in "Avengers: Infinity War" at this point, some can instead focus on another kind of death — the death of a carefree life.
This is exactly what Charlize Theron will be dealing with in "Tully," in which she entertains the idea of hiring a night nanny, something she was hesitant at first until she ends up forming a unique bond with the person they got for the job.
The comedy-drama is already earning rave reviews by critics, currently at 90 percent on Rotten Tomatoes.
"Life of the Party," May 11
Melissa McCarthy plays a former housewife who was suddenly dumped by her longtime husband. While immediately overcome by pain and regret, she deals with the heartbreak by returning to college.
She winds up in the same university that her daughter (Debby Ryan) attends in. There, she goes all-out the full college experience from the fun to the frat boys.
"On Chesil Beach," May 18
Saoirse Ronan, known for her Oscar-nominated performances in "Brooklyn" and "Lady Bird," returns to the big screen as a young upper-class violinist, who is struggling to consummate her marriage with a grad student named Eddy, played by Billy Howle, in the adaptation of the 2007 Booker Prize-nominated novella of the same name.
The 1962-set film follows the two, who are both virgins, deal with the horrifying idea of spending their first night together as husband and wife.
"Cargo," May 18
If post-apocalyptic drama is more your cup of tea, this Martin Freeman-starrer will be perfect. This film, which is set to premiere on Netflix, sees the "Sherlock" star run against the clock to find a new guardian for her daughter after he is infected by a violent pandemic that will turn him into a killer zombie-like creature, the same thing that claimed the life of his wife.
"American Animals," June 1
Based on a true story, this film follows a group of friends (Evan Peters, Barry Keoghan, Blake Jenner, and Jared Abrahamson) as they attempt to pull off one of the most audacious art heists in US history in the hopes of injecting thrill and excitement in their lives.
The film follows their plan to steal the "most valuable book in the United States" as it unfolds through each of their perspectives.
"Ocean's 8," June 8
From one heist film to the next, only this time, the girls show how to do it. Debbie Ocean, played by Sandra Bullock, puts together a crew for the heist of the century at New York City's star-studded annual Met Gala.
Apart from the female twist to the long-running film series, the cast alone is reason not to miss out on this film. Bullock is joined by Cate Blanchett, Anne Hathaway, Mindy Kaling, Sarah Paulson, Awkwafina, Rihanna, and Helena Bonham Carter.
"The Incredibles 2," June 15
It's not like fans needed reminding, but the Avengers are not the only superheroes returning this year. The Parr family will also be back almost 14 years after their debut for a brand new adventure that sees the patriarch deal with the most challenging test yet — taking care of a superpowered baby while mom becomes famous for doing all the saving in the city.