Valentine's Day Gift Ideas 2015: Vertu Clous De Paris Makes an Expensive Valentine's Present
Valentine's Day Gift Ideas 2015: Vertu Clous De Paris Makes an Expensive Valentine's Present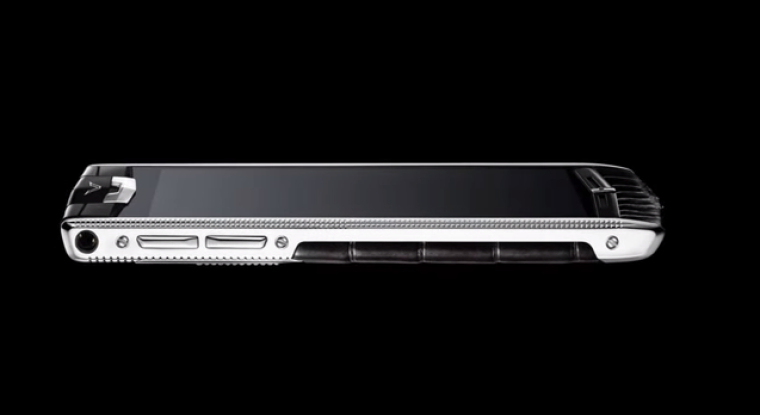 Vertu Clous De Paris is the classy Valentine's gift that comes with a hefty price.
The Valentine's Day is coming and common gifts are flowers and chocolates but for those who are willing to splurge more money for their loved ones, Vertu Clous De Paris is a perfect choice. The smartphone is made of "Grade-5 Titanium" and is "engraved with a guilloche pattern." It also arrives with an alligator skin case.
Other than its impressive physical looks, the Vertu Clous De Paris boasts Bang & Olufsen tuned audio with ringtones from the London Symphony Orchestra. Expect classical music by international composers when somebody calls the smartphone.
The music will be delivered well via its stereo high-fidelity of 13 millimeters x 18 millimeters loudspeakers. It comes with Dolby Digital surround sound decoding support.
As for the camera, it sports a 13-megapixel Hasselblad with a dual LED flash. The lens is also delicately protected with "scratch-proof sapphire crystal." There is also a 2.1- megapixel front facing camera that is compatible with Skype.
The processor is not a letdown with Qualcomm Snapdragon 801 2.3 GHz quad core. This makes the navigation fluid and quick. The operating system of Vertu Clous De Paris is Android 4.4 KitKat and it has 64 GB of internal memory.
The battery is a built in 2275 mAh Li-ion and can stand-by up to 380 hours. It can be used up to 15 hours and 30 minutes for talk time.
Aside from the tasteful features, purchasing Vertus Clous De Paris comes with exclusive services. A 24-hour international concierge is available to assist clients. The owner can enjoy a "dedicated personal lifestyle manager" plus every request is fulfilled with a "personal touch."
In addition, the client can enjoy exclusive access to private clubs, fashion, cultural and sport events. The security is also notable since the Vertus Clous De Paris has Kaspersky anti-virus and anti-theft protection. There is also a "silent circle encrypted communication services" for the security and privacy of the owners.
For interested buyers of the Vertus Clous De Paris, the signature device is available for £11,800 or $17,963.20 at the Vertu site.