Victoria Justice Photos Stolen: 'Victorious' Actress Vows to Find Thieves (VIDEO)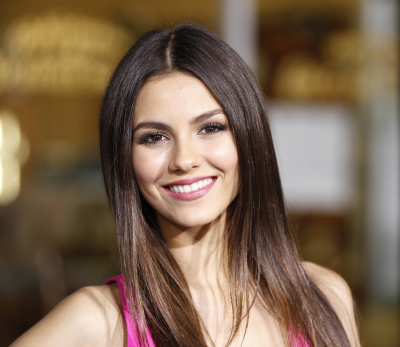 Victoria Justice has had private photos stolen from her cell phone and posted publicly online, sparking an angry reaction from the Nickelodeon actress this week.
The stolen photos were posted up on website OceanUp.com, which is a website describing itself as dedicated to latest in up-and-coming celebrity news, youth-centric trends and teen gossip."
Justice, who rose to fame on Nickelodeon TV shows "Zoey 101" and "Victorious" understands how important her image is to her younger fans for her shows, and
the 20 year old actress angrily took to social media site Twitter to rebuke whoever stole her photos.
On her Twitter page, she posted: "My phone was stolen & some1 (someone) leaked this. Wasn't meant 2 (sic) be 'sexy', I took it as a joke cuz (because) I look like an 80s aerobics instructor."
She added: "Hacking & stealing is not cool. Respect peoples (sic) personal property... I would never post a picture of myself like that. I'm not taking this lightly & I will find out who stole my private property."
Her threats seemed to work, and the website quickly removed the photos of Victoria Justice, and a message was posted up in their replacement stating: "Images removed as per request!"
Justice has appeared in numerous Nickelodeon series, including True Jackson, VP, The Troop, The Penguins of Madagascar and iCarly, as well as on the Nickelodeon game shows BrainSurge and Figure It Out as a contestant.
In 2010, she starred in the Nickelodeon film The Boy Who Cried Werewolf.
Aside from acting, Justice is involved in her musical career. She has performed several songs for the soundtrack to the Nickelodeon musical Spectacular!, in which she starred.
The actress has recorded a number of songs for the Victorious series. Justice has announced the release of her debut album, which is expected to be released sometime during 2013.
Here is a video of a recent interview with actress Victoria Justice: