Walking Dead Season 4 Finale: Episode 16 'A' Preview (AMC TV Start Time)
The Walking Dead Season 4 finale takes place Sunday night in what should be a dramatic climax to the current season of the hit AMC show. Episode 16 has been titled "A" and will be shown on TV on the AMC network at 9 p.m. ET.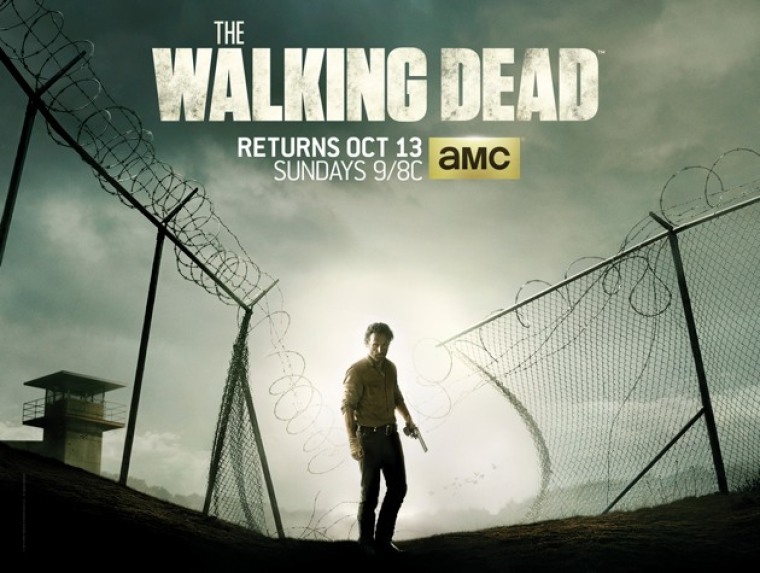 The official Synopsis for The Walking Dead Season 4 Episode 16 reads: "Many paths collide; Rick faces sheer brutality; the group struggles to survive."
In addition two other spoiler synopses have been released. The first states: "Rick comes face-to-face with sheer brutality when multiple paths collide."
Another also reads, "Factions begin to near an inevitable collision, which brings Rick face to face with a shocking form of brutality that threatens the lives of everyone he has become responsible for, so the group must find a way to survive the oncoming storm."
As the finale episode gears up, fans will remember that the prison group is set to reunite at the Terminus. However, with Beth Greene (Emily Kinney) missing still, Daryl Dixon (Norman Reedus) has taken it upon himself to find her.
Fans can also expect Rick Grimes (Andrew Lincoln) to suffer a brutal finale episode, and in one of the promos for Episode 16, a knife is seen being placed to Carl's neck.
Another surprise could be that Gareth (Andrew J. West) enters the season finale episode. A promo revealed Gareth in the Terminus.
Meanwhile, Norman Reedus has revealed in advance of the finale episode that the final episode of the season will be very ambitious. He described it as a "savage" episode, and has promised that there will be a huge cliff-hanger that will no doubt leave fans desperate for Season 5.
The Walking Dead Season 4 Episode 16 titled "A" airs on Sunday, March 30, 2014 on AMC at 9 p.m. ET. Episode 16 will also be made available online through iTunes, AMCTV.com and Amazon Instant Video.
The Walking Dead Season 4 Promo 4x16 A Terminus Season Finale HD