'Wonder Woman 2' Cast Rumors: 2 Major Male Characters Teased; 'Star Wars' Alum Being Eyed?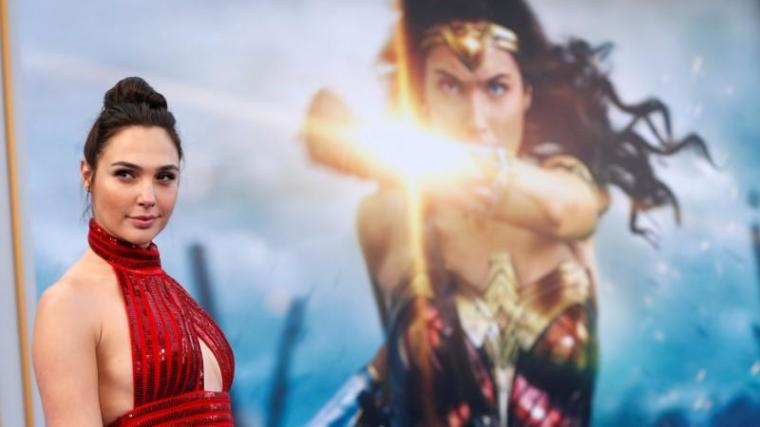 Warner Bros. Pictures intends on racking up some serious star power for "Wonder Woman 2," if the latest report is anything to go by.
Not long after it was announced that "Game of Thrones" alum Pedro Pascal is joining the sequel, there is word going around that "The Night Of" star Riz Ahmed might be joining him.
According to Jeff Sneider of The Tracking Board, Warner Bros. Pictures has set its sights on the "Rogue One: A Star Wars Story" actor to play one of the two "decently-sized" male roles in "Wonder Woman 2."
These characters include a "slippery con-man type" and an "imposing businessman." "And really I suppose [Pascal] could play either," Sneider said.
It was not made clear which one Ahmed was being considered for, but this might not matter in the end since the actor might not be able to join "Wonder Woman 2" anyway due to his involvement in the "Venom" movie.
While filming for the Tom Hardy-starrer has already wrapped, Ahmed is expected to set aside some time for reshoots, which are assumed to take place around the time "Wonder Woman 2" enters production, making him unavailable.
There is speculation that "Wonder Woman 2" will feature a significant male character in the Cheetah lore, and the "imposing businessman" role seems to confirm that.
Whether or not it will be Pascal who will play that character still remains unclear at the moment, especially after the news about another major male character being introduced in the movie. Warner Bros. is keeping details about the actor's "key role" under wraps.
The only information about the "Narcos" star's character in the second "Wonder Woman" film is his name, which is apparently Rex. Sadly, there isn't so much to take from that.
As for Ahmed, nothing appears to be set in stone just yet, which means that the company might still find a way to work around his schedule to still cast him if they really want him in the sequel.
Either way, it looks like Warner Bros. wants nothing short of big talents for the second solo outing of Wonder Woman played by Gal Gadot.
This does not come as a shock considering that her first solo movie directed by Patty Jenkins is the most successful out of all the recent DC Comics Extended Universe (DCEU) releases to date.
"Wonder Woman" is so far the only movie in the cinematic universe that Warner Bros. is trying to build to earn rave reviews and praises from critics and fans alike on top of doing incredibly well at the box office.
Before the report about Ahmed and the two major male roles in "Wonder Woman 2," it was heavily speculated that Pascal will play the role of Sebastian Ballesteros, a.k.a. the male Cheetah, whose thirst for power leads him to strike a deal with a god. Kristen Wiig is also joining the film as the big bad Barbara Ann Minerva aka Cheetah.
"Wonder Woman 2" is slated for release on Nov. 1, 2019.