World's Most Expensive Burger Costs $1,770, Has Gold Leaf, Beluga Caviar (VIDEO)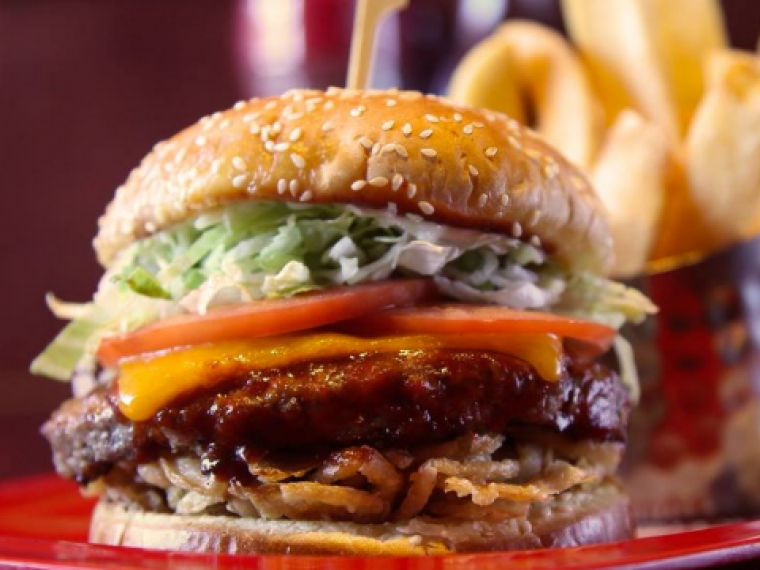 The world's most expensive burger has been created in London at the Honky Tonk, an American diner-style restaurant. The Glamburger costs 1,110 British pounds ($1,770) and boasts gold leak, Beluga caviar, Kobe beef, Canadian lobster and other rare delicacies.
The world's most expensive burger was verified by Record Setter, according to reports. Although the burger has a hefty price tag, one lucky diner will be able to eat it for free if they win a contest through Groupon.
"Creating the world's most expensive burger for one lucky Groupon winner has been a great experience and I know, after sourcing the best possible ingredients to create this masterpiece, the winner will certainly have a dinner to remember," Executive Chef Chris Large said in a press release.
The Glamburger's ingredients are as follows: 220 grams of Kobe Wagyu beef, 60 grams of New Zealand venison, Canadian lobster, black truffle brie, Iranian saffron, maple syrup-coated bacon, hickory-smoked duck egg, a gold leaf-coated brioche bun, Japanese matcha and cream mayonnaise, mango and Champagne jus and grated white truffle.
The Glamburger was created to celebrate Groupon UK's five millionth food and drink voucher sold.
"A winner of one of our Local Stars awards, Honky Tonk has a reputation for offering some of the best burgers in London," Groupon UK Managing Director Roy Blanga said. "We're committed to delivering new and exciting dining experiences for our customers, whether it's your local fish and chip shop or a Michelin-starred restaurant."
Although the Glamburger has been called the world's most expensive burger by Record Setters, Guinness World Records still considers another hamburger to be the reigning champion. Juicys Food in Oregon created a humongous $5,000, 776-pound burger to make the record books in 2000.