World's Oldest Person Says 'Serving God' Is the Secret to Her Long Life
A woman from Trewlaney, Jamaica, who is now listed as the world's oldest living person, swore that it's her "faith in serving God" that's keeping herself alive all these years.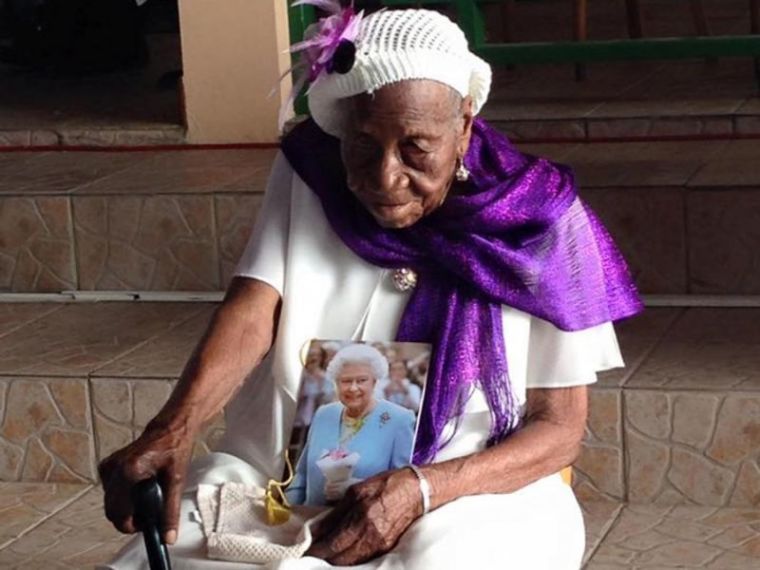 Violet Mosse-Brown was born on March 10, 1900 in Duanvale, Jamaica. This makes her 117 years old. When Emma Morana, who was born in Italy in 1899, passed away, Violet, who is fondly called "Aunt V," became the oldest person alive in the world.
Brown said she eats a healthy diet that avoids pork and chicken. While she indulges in the occasional mutton, fish, and cow feet, the supercentenarian prefers fruits and potatoes.
However, she attributes her longevity not to diet or healthy lifestyle. Brown said her long life is all because of her faith.
"Thank God for what He has given to me. This is what God has given me, so I have to take it, long life," she said. "I've done nearly everything at church. I spent all my time in the church."
The Jamaican native is very proud of her relationship with God. She would often tell people that her longevity is through her "faith in serving God, and believing strongly in the teaching of the Bible."
Brown embraced the Christian faith at an early age. She was baptized in the Trittonville Baptist Church at the age of 13. She also helped out in her church's music and children's ministry for more than eight decades.
She and her husband used to work as cane farmers. But when her husband, who used to work as a keeper of records for a nearby cemetery, passed away in 1997, she took over his role until her 100th birthday.
She was recently honored for her work in the music and children's ministry by a group of Baptist churches in Jamaica.
"The guest of honor was lauded and cited as a person of exemplary character and an ardent, dedicated and faithful servant of God, who served her church for more than 80 years in varying capacities," wrote the Jamaica Baptist Report on Brown.
"She was also hailed as a mentor, historian, disciplinarian, business woman, outstanding church and community leader," it further stated.