WWE Rumors 2016: Bray Wyatt vs. Randy Orton Again at No Mercy 2016; WWE Failed Wyatt's Character?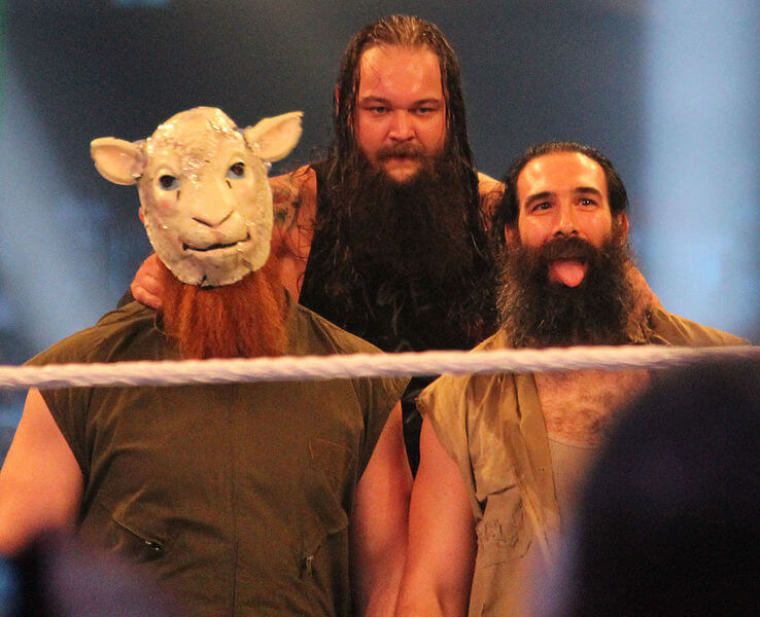 The frustration that is Bray Wyatt keeps on growing in WWE. Sure, he is not the first superstar to have it this bad.
It took Daniel Bryan eight excruciating months to conquer the Authority and emerge WWE Champion at WrestleMania. Dolph Ziggler had an emotional World Heavyweight Championship in 2012, only for the belt to be taken away from him due to injury in 2013. Now, he languishes in the midcard again. The point is, fans wanted these superstars to get over, and even more when WWE kept booking them badly.
But Wyatt had been booked badly enough, and his feud with Randy Orton is getting stale. Yet WWE still wants to pursue the angle with another pay-per-view gamble.
No Mercy
Bray Wyatt and Randy Orton's match at the SmackDown-exclusive Backlash PPV was halted when Orton's concussion sidelined him from wrestling that night. The feud was an interesting one—a clash between the guy who likes to get into people's heads and a guy who has voices in his head.
However, instead of making Wyatt look like the strong "God" figure he preaches, WWE made him lose to Orton's substitute, Kane, due to Orton's interference. Still, they resumed the feud post-Backlash, and just this week, another match was confirmed for No Mercy.
The feud, however, became nonsensical and offered no reprieve for fans of the Eater of Worlds. A Cageside Seats review of the character is no longer high on Wyatt, calling last SmackDown Live's promo "boring". Orton was made to hunt Wyatt backstage all night.
Countless defeats
Bray Wyatt is a great character, but WWE never built it that way. He kept losing big matches, most notably his loss to John Cena at WrestleMania. He also lost to the Undertaker at 'Mania and it seemed every feud he went into, even with guys like Bryan and Roman Reigns, never boosted his persona.
WWE, however, is still reportedly banking on their promising Undertaker successor, even planning to get him into a feud with the king of kings, Triple H. But unless WWE Creative—or is Vince McMahon to blame?—follows through on Wyatt's streak of "fear", they might as well nix the gimmick altogether.
That said, the Hunter vs. Wyatt feud was rumored to happen as early as SummerSlam 2016, initiating a Wyatt Family vs. the Authority angle. The feud had yet to materialize and is instead rumored to take place leading to WrestleMania 33.