WWE Rumors: Charlotte to Turn on Father Ric Flair?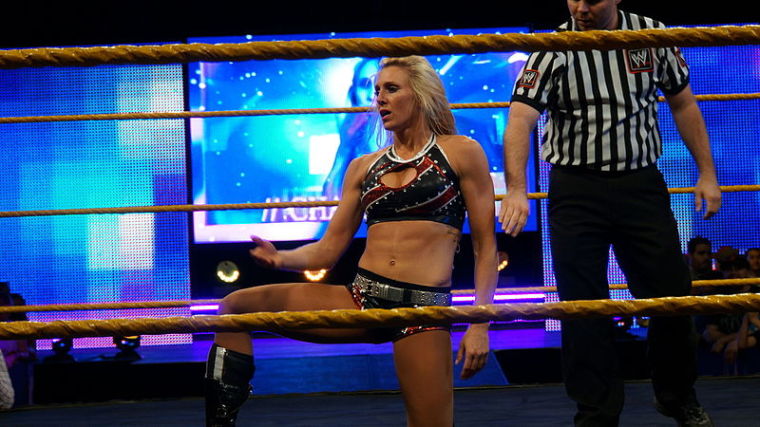 During her last few matches, WWE Divas champion Charlotte had gotten the help of her father, Ric Flair, who was often situated at ringside.
The first instance happened at the WWE Payback event last May 1st when flair interfered in the match and called for the bell preventing Charlotte from tapping. The other one was last Monday on RAW, against Natalya. But it looks like it would no longer be the case for the upcoming Extreme Rules event this weekend.
According to WWE.com, Shane McMahon had stipulated that Flair's appearance at ringside could cost her daughter the title. The said situation has now put Natalya at an obvious advantage, while inversely, Charlotte at a disadvantage.
Charlotte is now left with no other choice but to turn on her father, and according Aaron Bower of Bleacher Report, doing so could help cement her heel status. Bower believes that in order for fans to appreciate Charlotte more, she would need to step out of her father's shadow and learn to stand on her own two feet.
He also pointed out how fans may already be tired of the same scenario of seeing her win via controversial manner, particularly when Flair suddenly steps in. Flair and Charlotte recently sat down with veteran broadcaster Michael Cole for an interview, where "The Nature Boy" says his daughter would still be able to pull off the win without him present in the sidelines.
"She'll win, without me," Flair said. "She's been winning her whole life without me."
Bower believes that should Flair appear at ringside on Extreme Rules, Charlotte turning on her father would make her the successful heel that she had always aspired to be.
The author even painted a scenario of how it could turn out on Monday Night RAW following the event, where she addresses the crowd on how she does not need her father's help.
Bower says it would be more beneficial for everyone to have Charlotte turn heel, as fans would enjoy it, as well.