WWE Wrestlemania 34 Rumors: Latest Evidence Point to This Wrestler Being Braun Strowman's Tag Team Partner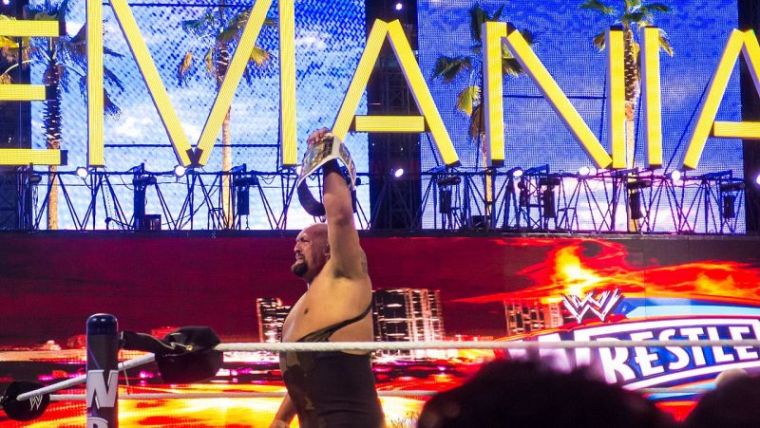 It's only less than a week before Wrestlemania 34, but World Wrestling Entertainment has not made a peep as to who will be Braun Strowman's running mate in his pursuit of the tag team championship.
WWE is keeping the identity of his tag team partner a surprise, and it is believed the company will keep it that way until the actual match.
However, it looks like fans may have already figured out who this mystery man is, and if it is really him, it would make perfect sense that WWE was keeping the details on a lid.
The Twitterverse is starting to think that Big Show will fight Cesaro and Sheamus alongside Strowman at Wrestlemania 34. The latest developments about his involvement in WWE may have given that away.
Big Show has been chosen to induct Mark Henry into the Hall of Fame the day before Wrestlemania weekend so he would be around the vicinity, making it easier for him to pop up in a match.
It has also been announced that the seven-foot-tall wrestler has signed a multi-year deal with WWE, so he will be around for a while. He has overcome his hip surgery so he is ready for some good, old-fashioned wrestling and feuding.
Big Show and Strowman will definitely make one formidable tag team. The fact that The Monster Among Men already managed to deal with The Bar on his own, imagine the destruction with his partner being Big Show.
Strowman wrestled with the world's largest athlete before, and fans always love it when the two are inside the ring. The possibilities are endless with the two joining forces at Wrestlemania 34.
However, despite what looks like a fearsome, not-to-be-trifled-with team-up, it is believed that Cesaro and Sheamus will still emerge victorious by the end of the match.
This is after it was reported they will defend the Tag Team Championship against The Hardy Boyz at the Greatest Royal Rumble three weeks after the biggest WWE pay-per-view event, although nothing has been confirmed yet.
Even though all signs point to Big Show and Strowman making quick work of The Bar, it appears that something goes wrong in the Wrestlemania 34 bout that ends up with them as the losers. However, the belief is that Strowman will be the only loser by the end of it all.
The speculation is that Big Show will turn on Strowman at the last minute, ultimately costing him the championship. This would make for a massive feud because WWE fans know how much he wanted those Tag Team championship belts for himself.
That being said, it looks like there are a lot of exciting things planned post-Wrestlemania 34 for both Big Show and Strowman.
While the real identity of the mystery tag team partner is not expected to be revealed until the event itself, Big Show is in great shape that WWE would not want him to miss the action.
Wrestlemania 34 will take place on Sunday, April 8.