'X-Men' Producer Cites Reason Why Christians Should Watch 'The Promise'
Producer Ralph Winter, who is responsible for the "X-Men" franchise as well as the 1984 film "Star Trek: The Search for Spock," recently took on the historical drama "The Promise," which stars Christian Bale, Oscar Isaac, and Charlotte LeBon.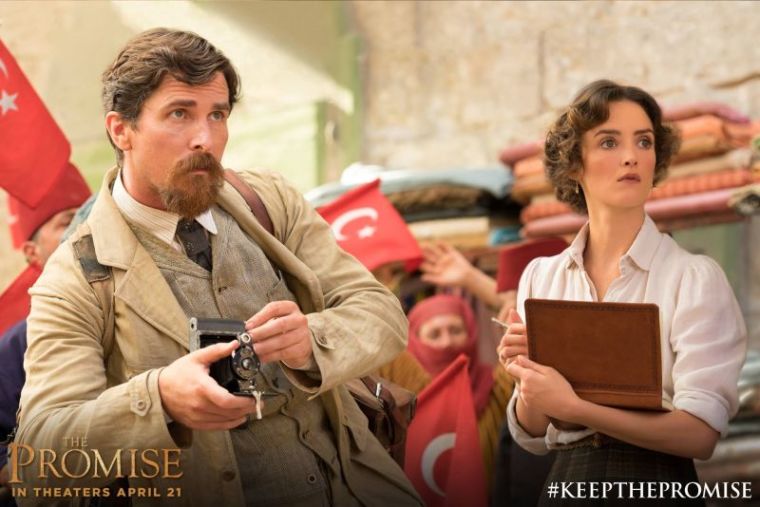 The producer told the Gospel Herald that it's a movie Christians should watch, promising that they would be emotionally impacted by it. After watching the film, audiences would be left wondering, "I didn't know about that, I didn't know the depth of that, and I didn't know I would feel this way," he said.
"The Promise" is all about the mass killings of 1.5 million Christian Armenians by the Ottoman Empire between 1915 and 1922. Pope Francis considered it the first genocide of the 20th century. However, the Turkish government insisted that the slaughter, now known to be the Armenian Holocaust, never took place.
Winter said the story about that genocide need to be retold many times so that people would pay attention to the injustices still being suffered by believers. Otherwise, history is only going to repeat itself, he warned.
"Isn't that part of our job as Christians — to fight for justice and mercy?" he asked. "It fits into that framework, but throughout the film, the Christians in the movie are praying for mercy and justice, and reaching out and crying out to God. I think it'll be impactful for Christians to watch."
Meanwhile, sources said $20 million from the proceeds of the film will go to the UCLA School of Law, which would launch The Promise Institute for Human Rights, according to Deadline.
The new institution will be a national hub for human rights education and advocacy. The UCLA considers the donation made by the film as the biggest one yet.
"In so many corners of the campus, our faculty and students are focused on identifying and addressing the conditions that create social unrest, displacement and injustice," said UCLA Chancellor Gene Block. "The Promise Institute will become UCLA's center for collaboration in this area and will greatly enhance our ability to serve a global leadership role."
"The Promise" will be released on April 21.