Ex-Planned Parenthood director says abortion giant isn't pro-woman, treats pregnant employees 'like trash'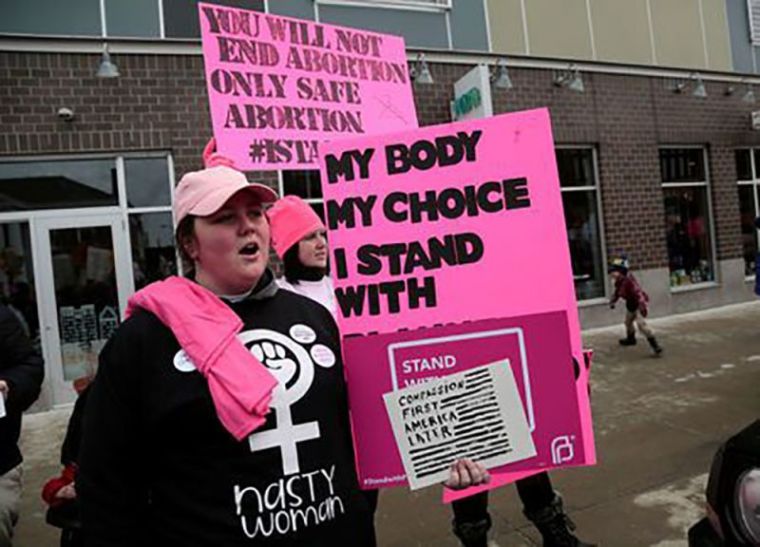 The nation's largest abortion business is under fire for mistreating its pregnant employees, a move pro-life advocates say isn't surprising. 
In an extensive New York Times investigative report published Thursday, workers at Planned Parenthood say their facilities have been "sidelining, ousting or otherwise handicapping pregnant employees."
Planned Parenthood managers in several states "declined to hire pregnant job candidates, refused requests by expecting mothers to take breaks and in some cases pushed them out of their jobs after they gave birth," the Times reported.
Despite purporting to be a champion for women and advocating publicly for paid maternity leave, most locations do not offer that benefit. Even when it wasn't spoken of, the environment at Planned Parenthood was one where it was "looked down upon" when employees became pregnant, one former staffer said.
"Tight budgets sometimes created punishing workplace conditions, employees said. A dozen lawsuits filed against Planned Parenthood clinics in federal and state courts since 2013 accused managers of denying workers rest periods, lunch breaks or overtime pay, or retaliating against them for taking medical leave."
Abby Johnson, who famously left her director position at a Planned Parenthood clinic in Bryan, Texas, several years ago and is the subject of the upcoming movieUnplanned, which tells her story of leaving the abortion industry, is calling out the abortion giant for their hypocrisy. 
"[Planned Parenthood] cannot claim to fight for women yet treat their employees ... like trash when they become pregnant," Johnson said in a statement obtained by The Christian Post.
When Johnson worked at Planned Parenthood it was offered to her several times to have her pregnancy "taken care of" for fear that a baby would interrupt her upward trajectory and work performance.
"And it's a massive deception on the part of Planned Parenthood to claim they cannot afford to pay for maternity leave. I run a nonprofit, one that helps abortion workers leave their jobs, with a budget less than 1 percent of Planned Parenthood's and I offer my employees 12 weeks of paid parental leave," she said.
"It can be done if the priorities of organizations are in the right order — and they aren't at Planned Parenthood. They don't empower women through abortion. They don't empower women through maternity leave. And they don't empower women by discrimination."
Johnson's nonprofit organization is called And Then There Were None.
Writing at National Review on Thursday, Alexandra DeSanctis pointed to the data in Planned Parenthood's most recent annual report, which documents that they performed 321,384 abortions in the last fiscal year while providing fewer than 8,000 instances of "prenatal services. ..."
"Given that these women work for an organization that specializes in ending pregnancies, perhaps this type of mistreatment shouldn't come as a shock — though it certainly deserves to be roundly condemned," she said of the group's treatment of pregnant employees.
Pro-life group Live Action contacted 97 Planned Parenthood facilities and found only five clinics that provided prenatal care in a 2017 investigation.
"Planned Parenthood has nothing to do with parenthood, and everything to do with killing babies," Live Action founder Lila Rose commented Thursday. "And if you're wanting to be a parent, they will discriminate against you."
In response to the NY Times piece, Dr. Leana Wen, Planned Parenthood's new president, asserted on Twitter that the abortion giant is committed to doing better.
"At @PPFA, we do not tolerate discrimination or harassment. When we learn about accusations that violate our policies and high standards, we move immediately to investigate and address them, as we are doing in this instance."
Wen added that Planned Parenthood is starting a new initiative to "review and revamp" their parental leave policies.