Planned Parenthood head says killing unborn babies is a 'basic human right'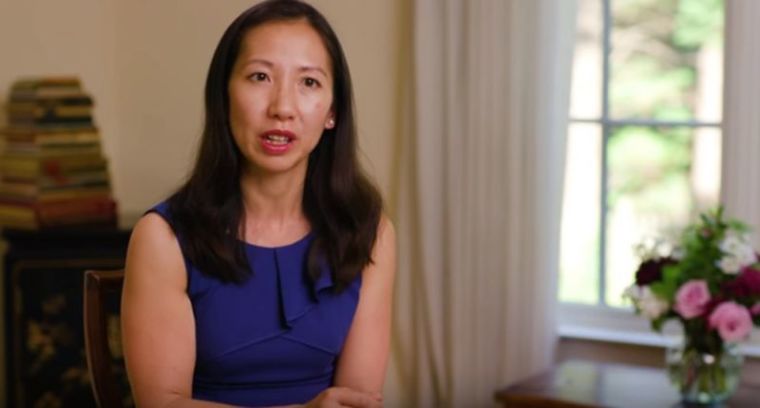 Planned Parenthood's new president has argued that abortion is a basic human right and denounced what she called "repeated attacks from the Trump administration" against her organization. 
Dr. Leana Wen, who replaced Cecile Richards as head of the nation's largest abortion business that gets over $500 million in taxpayer funding every year and performs over 320,000 abortions annually, told People magazine in an interview published Tuesday that she viewed abortion as "a basic human right."
"Reproductive health care is health care," said Wen. "Women's health care is health care. And health care is a basic human right."
"And we're proud to provide the full range of reproductive health care, from birth control to abortions. We're proud to provide breast and cervical screenings, we're proud to provide care to our LGBTQ patients, to all patients."
Although Wen has repeatedly said that Planned Parenthood provides breast cancer screenings, in 2015 Richards testified before the House Committee on Oversight and Government Reform that none of its clinics have ever provided mammograms, despite accepting annual contributions from the Susan G. Komen Breast Cancer Foundation for breast cancer screenings. When the Susan G. Komen Foundation attempted in 2012 to stop providing donations to Planned Parenthood, pro-choice activists staged a nationwide protest. The following year, the breast cancer foundation relented and gave Planned Parenthood $677,287.
While Planned Parenthood doesn't provide mammograms, it offers what's known as a breast self-exam. The Christian Post reported in 2016 that after calling several Planned Parenthood clinics nationwide to schedule a breast exam, only one said they might be able to perform a breast self-exam for a fee of $100, but it wasn't a service they were used to providing.
A breast self-exam is not recommended by either the American Cancer Society or the Susan G. Komen Breast Cancer Foundation as the preferred method of examination. Instead, both organizations advise women to have an annual mammogram.
In her interview with People, Wen also denounced efforts to defund Planned Parenthood, claiming they are politically-driven attacks on their health care services.
"We feel repeated attacks from the Trump administration against reproductive health and women's health almost on a daily basis," continued Wen. "We are very concerned about the Trump administration's efforts to attack science, to attack medicine, to attack the fundamental right to health care."
Christina Vazquez of Life News took issue with Wen's comments, saying in a piece published Wednesday that she considered the Planned Parenthood president's remarks "highly misguided."
"The Trump administration has consistently clarified that taxpayer funding would be cut from Planned Parenthood unless they completely separate their abortion business from their taxpayer-funded services," wrote Vazquez.
"Furthermore, in May, a federal judge ruled in favor of the Trump administration's decision to cut off Title X funding for Planned Parenthood. If Planned Parenthood were to house its abortion services in a different facility, with a different staff, it could still receive Title X funds, which could range from $50 million to $60 million annually."
In 2017, Live Action released an investigative report showing that only five Planned Parenthood clinics provide health care to pregnant women. 
According to the pro-life group, 92 of the clinics responded by saying Planned Parenthood doesn't have an OB/GYN on staff and only use their ultrasound equipment on women seeking an abortion.
CP's own investigation found that only one clinic said they provide pregnant women with one pack of prenatal vitamins, if they have them in stock.
Earlier this year, the United Nations Human Rights Committee released a "General Comment" on the right to life that included a statement that governments should not "deny effective access by women and girls to safe and legal abortion."
"Although States parties may adopt measures designed to regulate voluntary terminations of pregnancy, such measures must not result in violation of the right to life of a pregnant woman or girl," noted the committee.
"States parties must provide safe, legal and effective access to abortion where the life and health of the pregnant woman or girl is at risk, or where carrying a pregnancy to term would cause the pregnant woman or girl substantial pain or suffering, most notably where the pregnancy is the result of rape or incest or is not viable."