School where first grader shot teacher reopens with tighter security, principal replaced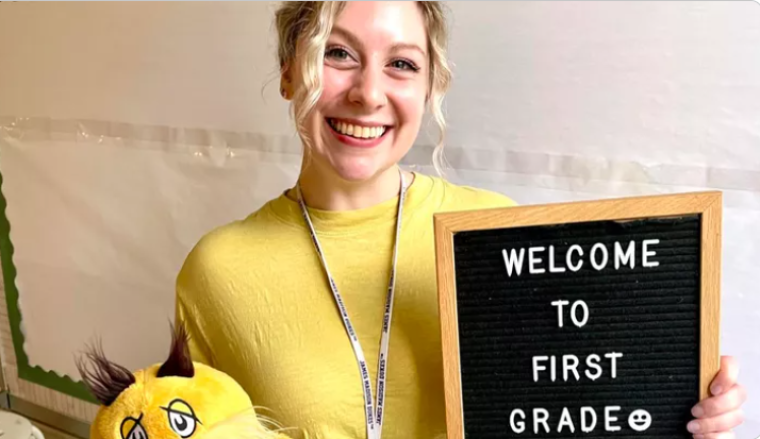 Richneck Elementary School in Newport News, Virginia, reopened Monday under the watchful eyes of local police with a new safety protocol and principal weeks after a troubled 6-year-old boy shot his teacher in the chest as she taught his class.
"We had a lot of officers here. I didn't want it to be overwhelming, but I wanted those kids to know we support them, as well as the faculty and staff," Newport News Police Chief Steve R. Drew told CNN about the reason for their presence on the campus. "There was a lot of smiles, a lot of high-fives, some fist bumps going on."
School district officials told the network that two metal detectors were installed at the school. New administrator, Karen Lynch, told parents in an announcement that officers were on campus Monday to "assist with the transition." Each student, she said, would also receive clear backpacks.
"If your child brings a lunch to school or other items, please be aware that these items will go through metal detection and will be subject to search. All students and visitors must enter and exit the school building from the front main doors," Lynch said.
While parents are anxious about returning to school, some praised the new efforts to improve safety.
"It's sad that we have to go in and see all the officers there at an elementary school with these babies," DeDe Williams, the grandmother of a Richneck Elementary third grader, told CNN. "[B]ut it made my heart feel better that they were there, taking it serious."
Another parent, Suzanne Turner, explained how anxious she was about the process.
"All day, I think I've just been pacing. Every parent has. So just to hear how he was doing, once he said that he was happy. I was just like, 'OK, you're good,'" Turner told WAVY.
Since the shooting of Abigail Zwerner, the 25-year-old teacher, on Jan. 6, it was revealed that she repeatedly begged school administrators for help with the boy, but her complaints fell on deaf ears.
Children younger than 7 are presumed unable to form the intent to carry out an illegal act under Virginia law, but someone could be charged for failing to secure the gun used in the shooting, Drew previously explained.
It was unclear how the boy gained access to the gun secured with a trigger lock and kept on the top shelf of his mother's bedroom closet. In a statement through attorney James Ellenson, the boy's family said they were praying for Zwerner, who was recently released from a local hospital. The family also noted that the boy has an "acute disability."
"Our son suffers from an acute disability and was under a care plan at the school that included his mother or father attending school with him and accompanying him to class every day. Additionally, our son has benefitted from an extensive community of care that also includes his grandparents working alongside us and other caregivers to ensure his needs and accommodations are met," the statement said. "The week of the shooting was the first week when we were not in class with him. We will regret our absence on this day for the rest of our lives."