3 Keys to a More Productive Day
How do you start your day?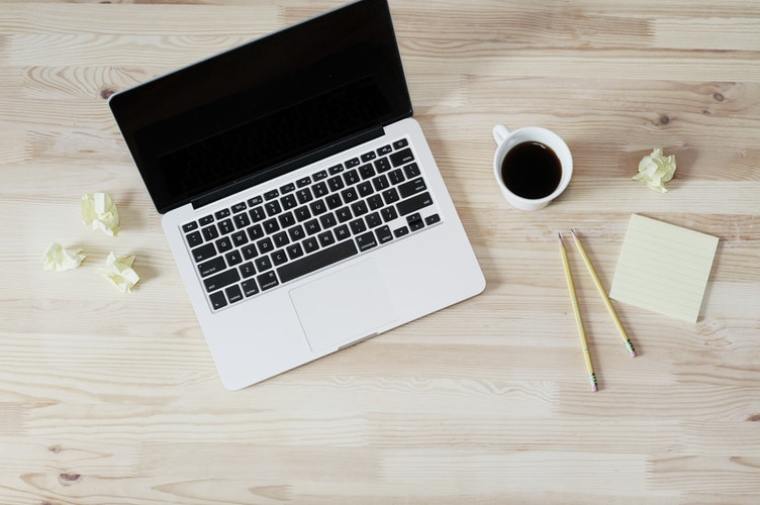 How do you start your day?
If I'm honest, my day usually begins with me rolling over in bed and checking my phone. I want to see if there are any tiny red notifications on my social media or email apps. Sometimes I roll over to check my phone without even realizing it. We all do certain things when we first wake up (for many its getting on social media). Did you know there are certain things you can do first thing in the morning to help you have a more productive day?
I've learned that the secret to a more productive day begins with (please keep in mind this is not an exhaustive list): Quiet Time, a good breakfast, and self-discipline. Let's take a brief look at each of them.
Quiet Time
Jesus made it a point to get alone with God regularly. In Mark 1:35 it says, "Very early in the morning, while it was still dark, he got up, went out, and made his way to a deserted place; and there he was praying." I don't know where you are spiritually, but I do know that a day started with God begins a domino effect. I'm much more sensitive to the leading of the Holy Spirit, I'm kinder, I'm full of joy despite the struggles of the day, and I'm not starving myself spiritually.
Of course, you can spend time with God at any time during the day. Maybe you have your quiet time at lunch or before you go to bed. I do sometimes too. But I've noticed when I don't begin the day with Jesus it's almost as if I'm beginning the day blind or on empty. And that's a terrible way to start any day.
Have you felt that way before?
Well, if you have you're not alone.
Give it a try tomorrow. Get up ten, fifteen, twenty or even thirty minutes early and grab your bible and get alone with God. Allow him to speak to you through His Word, prayer, and see how your day goes. This doesn't mean just because you begin your day with alone time with God that your day will be perfect, hassle free. However, it does mean that when struggles, fears, anxiety, and the cares of life hit you in the face you are better prepared because the more time you spend with God the more you will be in sync with His leading and be able to hear His voice.
I have found quiet time to be the number one way to have a more productive day. Nothing like taking on the challenges of the day being spiritually charged and ready to go!
A Good Breakfast
Do you love to eat? I do. But if I'm honest I haven't always chosen the healthiest of breakfast foods to kick start my day. I love Coca-Cola, coffee with my Sweet Cream creamer, and donuts. But those aren't the best options. I've realized that twenty pounds later!
I'm blessed to be married to a woman who loves to eat healthy. Honestly, if it wasn't for her I wouldn't be able to. The Lord knew I needed someone to nudge me in the right direction. Of course, I'm not perfect and I don't always eat a good breakfast. It would be a lie if I told you I do every day. But I can't argue the truth that a day started with a good breakfast helps set the stage for a more productive day!
Earlier in the year, I did the Whole30. I lost fifteen pounds. My mind was clear. It was easier to focus throughout the day, especially when it came to writing. What did I eat? Well, for starters I didn't have soda in at all and I didn't eat sugary foods. I had a well-rounded breakfast consisting of eggs, fruit, water, and coffee (with healthy, non-dairy creamer, if you're wondering).
I learned that another key to a more productive day begins with what I put in my body at the start of the day. Skipping breakfast or eating an unhealthy breakfast doesn't really help jump start your brain nor does it set the stage to have a more productive day.
So, how about tomorrow you begin the day with a good breakfast and see how you feel? I bet you'll feel more productive, because you'll have more energy and a clearer mind to focus on the day's tasks.
Self-Discipline
You might be wondering why I put self-discipline last. Here's why: without it you'll struggle with getting up earlier for your quiet time (especially if you're not a morning person) and you'll likely cave and not always eat a good breakfast!
This is true of me.
It takes self-discipline to get up early to start your day with time alone with God.
It takes self-discipline to not want to drink that soda in the morning or eat a pound of greasy bacon for breakfast (and I love bacon).
It's been said it takes 20 to 30 days to develop a new habit (you can correct me if I'm wrong, I don't mind). Regardless of the exact time frame, it takes time to get in the routine of doing something differently than you're used to doing. So, what are some ways you can practice self-discipline so you can set the stage for a more productive day? I have a few suggestions.
Suggestion #1: Have someone hold you accountable.
Accountability is key to success. It's vital when someone is struggling with an addiction and are trying to break free from it. It's imperative to living the Christian life. And it's detrimental to mastering self-discipline.
Someone struggling with an addiction needs an accountability partner to hold them accountable and to tell them hard truth sometimes. Well, maybe your lack of self-discipline is where you need someone to hold you accountable. I need it! Without accountability, you're likely to feel no motivation to change or to do better.
Accountability is an open door for transparency and enables you to realize the truth to:
1. Why you don't want to have your quiet time (maybe you're afraid of the truth of what God will tell you about something)
2. Why you don't want to eat a good breakfast (maybe because you are lazy and don't want to put in the time to prepare a good meal).
Suggestion #2: Find your motivation.
Usually we do things because we are motivated to do them. I have my quiet time because I'm motivated by the fact I want to be closer to God, a better husband, and a better father. I eat a good breakfast, because I'm motivated by the reality of if I don't take care of myself I won't be around for my son or my bride. Motivation doesn't mean perfection. I don't always get up early or eat healthy but finding what will motivate you to want to have a more productive day will help you get started.
As a youth pastor, I'm motivated to press on in youth ministry when I see students flourish in their walk with God.
As a dad, I'm motivated to be a better example to my son of what a godly man and husband looks like when I see my one-year-old cover his face to pray when we pray at dinner.
Find your motivation and connect with someone that will hold you accountable. Like I said, I'm not writing this as if I've got it all together. I'm sure there are more "keys" to a more productive day than what I've listed here. I might not be perfect and I might not always follow these "keys" perfectly, but I've found they do help and are a great way to kick start your day to become more productive!
(Please feel free to comment below "keys" you've discovered help you have a more productive day!)
- Aaron
Aaron Hall is the youth pastor at More 2 Life Ministries (More2Life.tv) and a writer/blogger at AaronHallBooks.com. Sign up for Aaron's email list to stay up-to-date on blog posts, announcements, and more: Subscribe Now! Connect with him on Facebook, Twitter, or Instagram.
All Scripture quotations, unless otherwise indicated, are taken from the Christian Standard Bible®, Copyright © 2017 by Holman Bible Publishers. Used by permission. Christian Standard Bible® and CSB® are federally registered trademarks of Holman Bible Publishers.