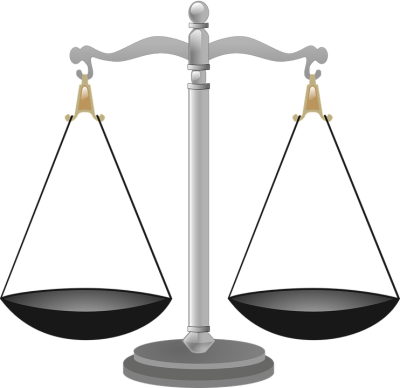 I was called in a small city in New York to start a street outreach to teenagers. It was interesting to me that there were other groups out there attempting to do the same thing as I was. I can remember a couple of young men who felt their calling was to go right into the bars and preach Christ, even if it meant getting kicked out by the bar bouncers, or escorted out by the police. I remember another group who totally disassociated with us because their groups doctrine was not identical to our group's! As is my custom, I went to prayer and asked God for wisdom and understanding in these matters. Jeremiah 33:3 (KJV) says, "Call unto me and I will show you great and mighty things you know not". It's so cool how God honors that verse and will reveal things to our hearts as we seek him. I realized in a very small way it was a picture of what the Apostle Paul wrote In Philippians 1:15-18. He said that although different people were preaching Christ for all kinds of reasons, he just determined to rejoice in the fact that the Gospel was being preached!
Depending on the love of Christ and armed with whatever gospel tracts I could manage to have delivered that week, our small team would head out on Saturday nights. I required everyone going with us to spend an hour in prayer together in a church prayer room, trusting God to lead us to open hungry hearts. One sowed and another watered and God gave the increase. All the time my heart was seeking God. I kept my heart open for the Holy Spirit to teach me how to be more fruitful in my labors in the Lord.
It seemed like I kept hearing the word "balance" in my heart. The Holy Spirit began to show me how important to the Heavenly Father balance is in so many areas of our lives. One morning as I was reading through the Word in my devotional time I felt like I had suddenly stumbled across a scriptural gold nugget in one of the shortest books in the Bible, the book of Jude. Bible history teaches us that Jude was one of the natural half-brothers of Jesus. Jude authored a New Testament book of only 25 verses in his name. Jude 22, 23 (KJV) became a "balance of gold" truth to me which even this day not only balances but filters everything I preach. The verses state, "And of some have compassion making a difference, And others save with fear, pulling them out of the fire; hating even the garment spotted by the flesh."
The Lord began to speak to me about balance in ministry coupled with rightly dividing the Word of truth. Paul spoke to Timothy about rightly dividing the Word in 2nd Timothy 2:15. He showed me that His greatest desire for his servants was that they pray for wisdom and learn to live and teach and preach His Word in a healthy balance.
Have you ever noticed that regardless of which high school you graduated from, it was absolutely the best? We were the SRU Tigers and our colors were blue and gold! Nobody anywhere in our region came anywhere near being as great as we were. We were legends in our own minds! Do you know what? Your school and mascot, and colors were the best too! Nobody could come close to being as cool as your school. I have found it's very much like that not only with our churches but with our favorite ministry style. No matter what anyone else seems to have, ours is always the number one!
You tell me if your city is like mine. On one side of town you have the church who honors the first half of Jude 22, 23, "And of some have compassion". They do a very good job, of that probably using outreach teams who serve others in their community. They have some members that go to wonderfully great lengths to show Christ's compassion, and in so doing lead many each year to Jesus.
Then in other places around your city are the churches who preach messages designed to bring their attendee's under great conviction, doing as Jude says, "others save with fear" by proclaiming strong doctrine. They have refused to shrink back as many have, boldly preaching on such subjects as "The Fear of God", "The Doctrine of Hell," "The Second Coming of Jesus Christ", and so on.
You may say "Yes Brother Nolan and that's the way it's supposed to be. People then can pick and choose what they would like to hear each Sunday and attend those churches accordingly".
Ah but you see, in that error of thinking the Body of Christ as a whole in your city is missing out greatly on a "balance of gold truth" that are both needed in any healthy Christian's life.
Imagine a sign on a very hot summer day hanging over one church saying "Free Ice Cream!" Then imagine a sign over another church saying "Come here to get your roast beef, green vegetables, and potatoes!" All the while the ice cream church is saying, "We're the best Church! As the meat and potatoes fellowship is saying, "No our church is by far the best!"
The Christian walk is a very difficult road to travel. We all need to receive everything God has to offer from His Word in good balance, especially if we are going to make it in these last days. As we grow, may God grant us wisdom to see not just what we want, but what we need. May we realize that what we all need is both; both some compassion, and also the stronger preaching of solid Bible doctrine. Sometimes in our slumbering state this needs to be delivered with a passionate zeal for the Lord. Hebrews 3:13a (KJV) says, "Exhort one another daily!"
Rev Nolan J Harkness is the President and CEO of Nolan Harkness Evangelistic Ministries Inc. since 1985. He spent most of his adult life working in youth ministry. He also felt the calling of Evangelist/Revivalist and traveled as the door was open holding evangelistic meetings in churches throughout the Northeast. His website is www.verticalsound.org.