As COVID-19 invades Africa, ministry empowers local churches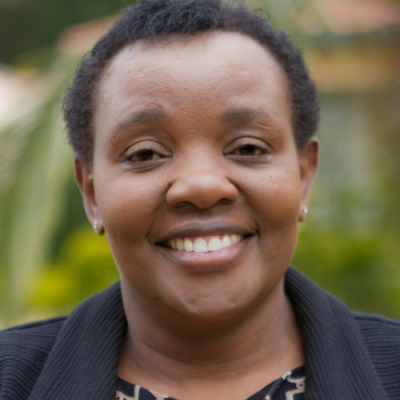 Imagine fighting COVID-19 in African communities where there are no hospitals, pharmacies, respirators or masks. Add pervasive malaria, tuberculosis, HIV and AIDS as well as malnutrition. East African communities are dealing with plagues of locusts and 12 million people faced starvation before COVID-19. Infection compounds at an alarming rate.
Dr. Florence Muindi keeps a watchful eye on the spread of COVID-19 around the world. It has invaded 40 countries in Africa. As the founder and executive director of Life in Abundance (LIA), she is concerned for people in 56 communities in 14 countries where LIA is already working. All have reported cases of COVID-19.
Muindi says they are seeing it in the most difficult places that present ideal conditions for COVID-19 to spread. "There are over 100,000 cases with 3,257 deaths, but poverty, close living, lack of sanitation and underlying conditions make people vulnerable," she says.
LIA empowers churches to meet challenges in their own communities as they share the Gospel. They have mobilized in the face of COVID-19. Church leaders, trainers and volunteers from local churches have formed Corona Prevention Taskforce teams that focus on training, awareness, promotion of good personal hygiene, distribution of masks and hygiene materials. 
Trainers teach hand washing door to door and have created more than 5,000 handwashing stations in virus hot spots. They give away face masks, hand sanitizers and bar of soaps as they pray with families and share the Gospel.
LIA-staffed clinics are working with local health authorities to fight COVID-19. Food banks have been set up in churches.  In many cases, hunger due to isolation and few resources is taking a toll.
Pastors trained in trauma counseling meet with those who are overwhelmed and afraid of the future. Dr. Muindi described the impact of COVID-19 on African communities, "The crisis in Africa is beyond Covid-19. As governments race to control the virus to avoid a catastrophe, the poor and vulnerable are facing a threat that is worse than Covid-19."
"Lockdowns have put millions out of work. They are desperate. In Kibera, one of our urban communities in Nairobi, where well-wishers went to distribute food, two people lost their lives in the melee. The government reacted by banning distribution of food to the needy, not only to avoid chaos, but to also ensure social distancing," she says. 
COVID-19 restrictions and closure of markets has disrupted the flow of food. It means many are facing hunger, and with it, increased vulnerability to COVID-19. In short, the crisis is already with us, and it is not a health crisis, it is an economic one.  
Meeting the needs of the church is a special priority at this time. Muindi says their staff is working remotely with churches, encouraging them to collect and distribute food and sanitary products for those affected. They recently took food packs to Mathare, where thousands of families are suffering as well as Egypt, Rwanda, Uganda, Ethiopia and more.
In the midst of hardship, there is good to be recognized as believers are finding encouragement. A lot of prayer is occurring as the church asks God to spare Africa. Thus, even as the government's labor to contain the virus, we believe God is doing the greater work. Churches are running online service, prayer meetings and cell group Bible studies. There is a 24/7 prayer going on for 30 days in Kenya and a lot of churches and ministries are participating.
Finally, Dr. Muindi touches on what's ahead for LIA, "The LIA teams are serving as taskforces and will remain connected with our partner churches. Our clinics remain open and caring for the sick. Home visits and caring for the vulnerable is happening as we are able."
Governments will continue to do what governments can do, while God will do what only He can do. Meantime, the control measures continue to bite, and we have to address the economic crisis right now. Our concern is that the longer the crisis goes on, the more critical the economic crisis gets, and the more resources we will need to support the communities we serve. 
To learn more about LIA's response to COVID-19, visit lifeinabundance.org.
Editor's Note: This article is reprinted by permission of The Southeast Outlook, newspaper of Southeast Christian Church in Louisville, KY. 
Ruth Schenk has been a contributing writer for The Southeast Outlook, a newspaper of Southeast Christian Church in Louisville, KY, as well as other newspapers and books for over 40 years. Her favorite adventure is teaching village health in unreached communities around the world.