Before you walk away from ministry, consider these steps to help you recharge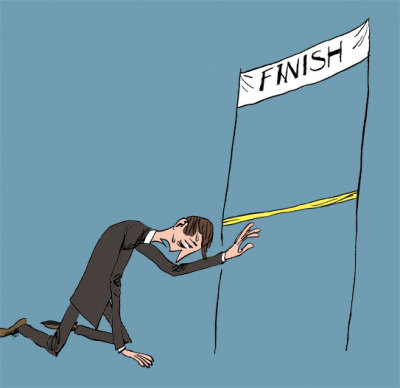 The news media delivers a daily litany of adverse events — violence, natural disasters, war, inflation, and endless political infighting. Exposure to all of this has exhausted us, but we tend to double down and continue our work until we've got nothing left.
In corporate America, high rates of manager burnout are affecting the 2023 labor market trends with many in leadership exiting the workplace in search of greener pastures. But perhaps most alarming is a Barna Group study, released just last year, revealing 42% of pastors had recently considered walking away from full-time ministry, citing stress as one of the top reasons for leaving their work.
It can be tough to admit we're depressed, anxious, or emotionally depleted — we don't always feel permission to be sad or stressed as believers — especially as Christian leaders. Instead, there is often a temptation for us to use our well-honed people skills to "keep it happy and keep it movin'!" But in covering our losses and heart struggles, remaining buoyed by shallow Christian positivity, we may communicate something unintended. People may wonder if we are able to handle the difficult losses they have experienced if we're not able to lean into our own battles or live lives of personal congruence.
So, rather than pretending to have it all together, our best bet is to admit a good portion of us are inwardly struggling. And, knowing emotional depletion affects such a large percentage of us as Christian leaders, what can be done if we are depressed or emotionally depleted? How can we stay resilient and even thrive during stressful times?
The first step is to give yourself space to feel what you're genuinely feeling – only you know if you need an afternoon off or a lengthy sabbatical to recharge. It's important to acknowledge emotional depletion when we see it in ourselves.
Emotional depletion can happen to anyone in long-term ministry.  After years of working with teenagers at Young Life, Dan struggled with unmanageable stress, sleep disturbances, and depression. After consulting several doctors, Dan was told he didn't have a medical condition but rather was lacking a proper balance between work and self-care. He sought out a counselor, a spiritual director, and a personal trainer to help him recover. As he learned to better care for his physical, emotional, and spiritual health, Dan returned to ministry reoriented and with newfound energy and appreciation for his work.
Another tactic to combat emotional depletion is the concept of practicing openheartedness — and it's something that can be started immediately. Physician Rachel N. Remen suggests in her book, "My Grandfather's Blessings: Stories of Strength, Refuge and Belonging," that we ask ourselves the following questions at the end of each day: What surprised me today? What touched my heart today? What inspired me today?
Sometimes openheartedness naturally shows up along the way. For four years Kristen led an evening Bible study for teenage girls at her church and attended extracurricular events for the girls in her group every weeknight. Slowly, Kristen began to feel like this Bible study that had once been joy-filled was just another task on her to-do list. Looking at her schedule, she saw that it was not the girls or the commitment that was tiring her, but her overpacked agenda and the fact that she had allowed her morning devotions and evening jog to slide.
After reinstating these habits, Kristen also tapped into being openhearted. She reminded herself that these girls standing for truth in the hallways of their school inspired her to live out her faith and become more engaged in her secular workplace. Kristen avoided emotional depletion by taking practical steps to course correct.
Another way to beat burnout is to let others step in to encourage you in the areas you're feeling depleted. In Exodus 18, Moses' father-in-law reminds him that he can't do the work of caring for the Israelites alone and encourages him to enlist the help of trustworthy friends. Like Moses, we all need wise people in our corner who are willing to help us shoulder the load. If nothing else, we need a couple of prayer partners or faith-filled friends to walk alongside us.
It's always a good idea to stare into the face of people who have been staring into the face of Jesus longer than you. 
Taking care of ourselves can be a hard sell in our culture, especially when we're the ones everyone else is looking to for answers. We love to be fine — to just keep putting one foot in front of the other — but by implementing a few healthy practices now, we can reduce emotional fatigue in the future.
Let's push pause on the notion that we must always have it together as Christian leaders. Instead, let's follow Jesus' example of proactively retreating to a quiet space, enlisting the help of close friends, and remaining in a posture of being openhearted. This way, when life gets challenging, we will be able to lean into our struggles and face them with grace and strength.
Ann Shackelton is the Vice President of Human Resources Mission Care and Enrichment at Young Life.