Big Bullies: The FACT Act Violates the First Amendment, Dims Common Sense
Pro-life clinics in California are being bullied to advertise taxpayer-funded abortions in their waiting rooms.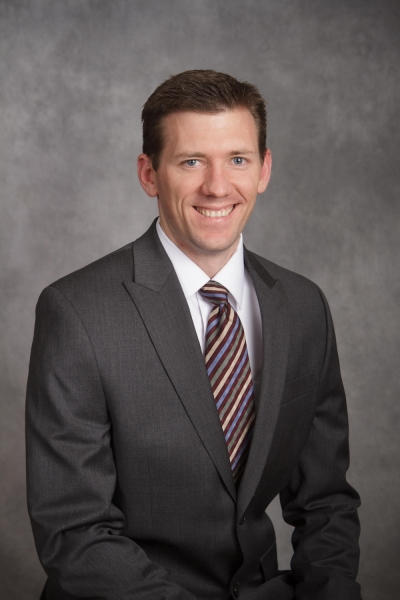 When it comes to California's effort to bully pro-life pregnancy medical clinics into advertising taxpayer-funded abortions in their waiting rooms and online, there's plenty of reason pro-life clinics in the state are in full-on #Resist mode.
For starters, the clinics—which exist to provide life-affirming alternatives to abortion and run entirely on private funds drawn from within local communities—see the law as a direct threat to their First Amendment freedoms of speech and free exercise of religion.
(It would be hard to see the ridiculous "Reproductive FACT Act" any other way, given its designers' stated animosity toward pregnancy centers, the fact the law applies only to pro-life centers and not to any other type of clinic, and that the leadership of its main backer—NARAL Pro-Choice California—has said publicly she would regulate pro-life speech if she had the chance.)
But there's another, more practical reason the pro-life entities have resisted their government's attempt to force them into advertising free abortions all the way to the U.S. Supreme Court, which is set to hold oral arguments in National Institute of Family and Life Advocates (NIFLA) v. Becerra later this spring.
Not only is the so-called "Reproductive FACT Act" a violation of the First Amendment, it tramples all over common sense by turning a simple ad into a state-mandated dissertation.
That's one argument put forward by Heartbeat International—a network with 2,400 affiliated pregnancy help organizations, including 71 in California—in its amicus brief supporting NIFLA, which it filed Jan. 16.
A Laughable Mockup
Part of a cascade of briefs in support of NIFLA—itself is an affiliation network of 1,100 pregnancy help centers in the U.S.—Heartbeat's brief includes a mockup of what the law actually requires.
Since the law specifies that a pregnancy center must include the state's notice in all print and online advertisements, as well as in its waiting rooms, "in English and in the primary threshold languages," here's how it would look in Los Angeles County, which has 12 threshold languages.
The ad would look patently ridiculous and only serve to drown out a pregnancy center's message, Heartbeat International legal counsel Danielle White argues, and obeying the law would bump up the cost the same ad from $299 to a whopping $9,058 in the Los Angeles Times Classifieds.
White, who authored the brief along with James Rutten and Adam Barry of Los Angeles-based Munger, Tolles & Olson, urged the Court to apply a little common sense to the situation.
"The Act... buries an advertisement intended to encourage people to contact the center with lengthy discursives on why they should think twice before doing so," she wrote. "The absurdity of the disclosure and its chilling effect on speech are further exemplified by considering, for example, the inclusion of such a disclosure on the back of a local church bulletin."
An Unnecessary Overreach
Passed on strictly party-line votes in the Democrat-controlled California statehouse, Gov. Jerry Brown signed the law into effect October 2015. A year later, the Ninth Circuit Court of Appeals turned back NIFLA's challenge, setting the stage for the Supreme Court's upcoming consideration.
Two years after it became law, the Reproductive FACT Act suffered its first setback in court, when a county Superior Court justice granted a temporary injunction for the Scharpen Foundation's mobile ultrasound unit on grounds the law violates California's "freedom of mind" guarantee as laid out in the state's 1849 Declaration of Rights.
As in Heartbeat International's amicus brief, Riverside Superior Court Justice Gloria C. Trask noted in her decision that the law isn't just illegal government overreach—it's thoroughly unnecessary.
"The State can deliver its message without infringing upon anyone's liberty," Trask wrote. "It may purchase television advertisements as it does to encourage Californians to sign up for Covered California or to conserve water. It may purchase billboard space and post its message directly in front of Scharpen Foundation's clinic.
"In this case, however virtuous the State's ends, they do not justify its means."
A Metastasizing Cancer of Bad Laws
While the law has only been enforced in one jurisdiction—the City of Los Angeles—it has since been replicated in Hawaii, which adopted a nearly identical law in July 2017.
Other attempts to force pregnancy centers into speaking a government-approved message to their clients have failed to pass constitutional muster in Baltimore, Montgomery County (MD), Austin (TX) and New York City—where abortion promoters continue to press the issue through unelected city bureaucrats.
In late 2017, the city council of Hartford, Conn., approved a signage mandate akin to those already struck down by courts as unconstitutional. In apparent anticipation of the Supreme Court's decision this term, the ordinance is waiting to go into effect this July.
Late last week, 23 pregnancy centers in Illinois filed a brief in support of NIFLA, citing similar concerns in their state that stem from a radical change to Illinois' Healthcare Right of Conscience Act in 2016 that would force all pro-life medical professionals to refer women to abortion businesses.
The Illinois law, like nearly all attempts of abortion-friendly legislators to commandeer pro-life speech, has been halted in court.
As of Wednesday morning, groups and individuals—including 144 members of Congress—had filed 28 amicus briefs and counting, urging the Supreme Court to overrule the Ninth Circuit and throw out California's discriminatory law.
In Illinois as elsewhere, pro-life individuals and groups are looking to the Supreme Court to lay down much-needed precedent to turn back the abortion industry's insistence on terminating all other choices in an unexpected pregnancy.
As laughable as California's ridiculous "Reproductive FACT Act" is on paper, its aims are deadly—both for children in the womb and for free speech itself.