How inclusivity affects the Church and repentance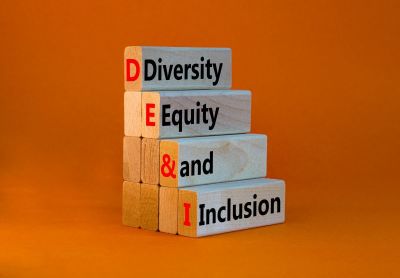 When we hear the term "inclusion" in today's world, it is often in combination with "diversity" and "equity." This combination of words can be used to demand that all lifestyles, characteristics, or choices be deemed legitimate. They can also be used to combat the prejudices and partialities that often create new classes of vulnerable, marginalized outcasts in today's world.
While diversity, equity and inclusion programs have many problems, one glaring difficulty lies in the telos, or final aim, of such programs. If, for instance, inclusion is confused with unconditional acceptance, we will likely lose the ability to call others to repentance. Jesus recognizes the diverse audiences to whom He speaks as equally in need of being included in the message of salvation. That message demands repentance and would require discipleship.
As Christians, both individually and collectively, we need to take care not to exclude any group from the message of salvation. When we withhold the message of salvation and the repentance it requires from one group or another, we tend to exhibit inevitable theological mistakes.
First, consider Jonah's refusal to preach repentance to Nineveh. His hatred for the Ninevites drives him to disobey God. Jonah does not only see the Ninevites as an irredeemably lost cause but as unworthy of the salvation God has asked him to present to them. Jonah did not want the Ninevites to be saved (Jon 4:3–4). His mistake was not in his characterization of God as "gracious ... and merciful, slow to anger and abounding in steadfast love, and relenting from disaster" (4:2). His mistake was rooted in his unwillingness to accept that God would show such grace to the people of Nineveh. Perhaps we should ask ourselves whether we have become too much like Jonah in our dealings with those we have identified as our opposition.
Second, if we are willing to write off "tax collectors and sinners" as irredeemable, we place constraints on the God who has no constraints. This mistake is closer to that made by the Pharisees, who were blind to the possibility that God was not limited by their systems or traditions. Jesus' ministry demonstrated that God was living and active beyond the boundaries constructed by the religious leaders of the day. We see a similar dynamic in the stoning of Stephen in Acts 7. Having been accused of speaking against the temple and Moses (Acts 6:11–14), Stephen responds by narrating the numerous times when God worked beyond the confines of the temple or the nation of Israel (7:2-53). God does not work within limits. When we exclude others from the message of salvation, we may be placing an artificial constraint on God and underestimating the power of the Gospel.
Finally, we can assume that calling others to repentance is a form of exclusion. As such, we draw individuals toward a Jesus whose expectations and values align suspiciously with our own. This method of withholding the message of salvation instills inclusion with a strong dose of individualism and human-centeredness so that one's life is determined less by Christ and more by one's own thoughts and feelings, as well as the thoughts and feelings of the community of which one is a part.
It may seem odd to think of inclusion as a means of exclusion, yet inclusion in a community willing to call "evil good and good evil" (Isa 5:20) is not an inclusion in the message of salvation. It is a de facto exclusion because it denies the transformative decision that the Gospel requires. When we accept Christ, we are not only saved from death but also from the fallen state that caused it.
Jesus did not offer outcasts inclusion into the Kingdom on their own terms, yet He was not afraid to include Himself with outcasts to proclaim to them the way of salvation. As we seek to be inclusive, we should keep in mind that we are not including people in the kingdom but in the message of salvation. That message leaves no one who accepts it unchanged, nor is it a message that requires one to change before receiving it. When we orient ourselves toward inclusion, we do not embrace the notion that God has no moral standards but that all are invited to consider the Gospel. Inclusion welcomes everyone to conform to the image of Jesus Christ.
Dr. James Spencer currently serves as President of the D. L. Moody Center, an independent non-profit organization inspired by the life and ministry of Dwight Moody and dedicated to proclaiming the Gospel and challenging God's children to follow Jesus. He also hosts a weekly radio program and podcast titled "Useful to God" on KLTT in Colorado.  His book titled "Christian Resistance: Learning to Defy the World and Follow Jesus" is available on amazon.com. He previously published "Useful to God: Eight Lessons from the Life of D. L. Moody," "Thinking Christian: Essays on Testimony, Accountability, and the Christian Mind," as well as co-authoring "Trajectories: A Gospel-Centered Introduction to Old Testament Theology."