How to Become a Champion of Hope
Learning to fight against hopelessness.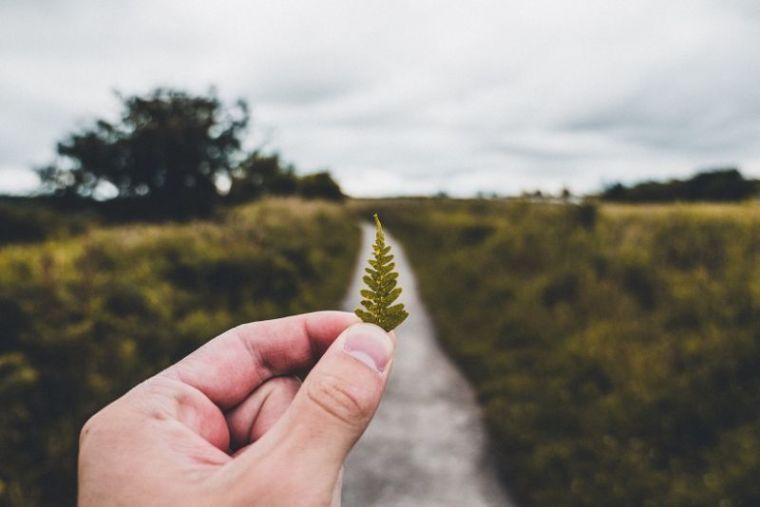 Hope can be the most powerful force in life. This journey to knowing the essence of hope, and exploring how to live it to the world can change a person from the inside out. It's made my relationship with other people less tangled with expectations and disappointment, my relationship with myself more peaceful and present, and my relationship with God more intimate and stunningly beautiful—which is what I have been hoping for all along.
My desire is to help you become a champion of hope—to not just know what it is, but how to live hope to the world, your city, your street, your home, but most importantly, your heart. This is the motivation behind everything I do, whether it's writing a book or blog, making a record, putting on a concert, or a producing my "Live Hope Minute" daily radio feature. I want to know hope for myself and find ways to live hope with excellence, creativity, and authenticity, helping other people to know what it is, as well. This is my answer to God's calling to help build the kingdom of heaven here on earth. To be a partner in the redemptive, restorative work God is constantly doing.
I say I have great hope, but I desperately don't want it to be some kind of pie in the sky, fingers-crossed, wishing. I want to know true hope—a hope that is rooted in something real. But more than simply trying to define something as mysterious and spiritual as hope, I want to explore what it means to live hope—to actually live life fueled, driven, commandeered by, and infused with hope. Hope says this is not all there is—this pain, this struggle, these circumstances don't define us. Our story is not finished being written. And in fact, the best is yet to come.
As I travel the country, I constantly meet people who are struggling to find hope. Life is really difficult for many people. So many of us feel alone, tired, defeated, broken, and victims of our circumstances. We long to have some light break into our darkness, to experience hope in the midst of our pain. I believe that light can come from a variety of places—from something you read, a phone call with a friend, an inspirational song, a meaningful scripture, a stranger's kindness, etc. That glimmer of light, however small or large, is the first sign of hope—and tells a person, "I can continue." Showing those glimpses of light, of hope, is something we can continually do for others.
We are building a community of courageous people who are choosing to live a life of hope. Regardless of the circumstances, we believe that hope is always the better option. We invite you to join us on this remarkable journey—a journey of waking up to the life you've only imagined. Not only are we storytellers, we are tentmakers—and we are continually looking for ways to demonstrate hope to the world around us. Are you in?
I was visiting my friend Bryan in prison and while our conversations usually cover a wide range of topics from music to politics and religion, we decided to talk about hope. He told me about how when he calls home he's struck by how all the things happening on the news networks seem to shape his father's worldview. Leaving him with no more than a doom and gloom perspective on the world, with not much room for hope to show up.
This makes sense to me. It's easy to feel a sense of dread or hopelessness from the news. It's perfectly normal to want to know what's going on in the world, but it's nearly impossible to get any kind of idea how we should respond to it from the media. They just report the news from their perspective and we're left to deal with it on our own. Unfortunately, this is how many people get their perspective on the world.
Bryan asked me, "Is this really the way it is out there, in the free world?"
I answered, "Yes, of course, we get the same news. And it's certainly tempting to view the world through their embellished, hyperbolic lens. But what most people don't realize is that we always have a choice on how we're going to look at the world, our lives, and our circumstances."
We allow things happening outside of us to shape how we feel, to shape what emotions we feel. To the point where we can end up not even knowing what we actually feel, because we're so used to other people telling us how we should feel. On top of that, we're all smart enough to realize that we're never hearing the complete truth about anything. There are always two or more sides to every story. I even find myself living with a hands-in-air, shoulders-shrugged, "who-knows-what-the-truth-really-is" kind of stance toward most things. But I don't want to have a "who-knows" kind of attitude toward hope. I want it to be certain.
I'm thankful that my journey has brought me to a place where hope isn't a fingers-crossed, pie-in-the-sky mentality that says, I sure hope things work out. I'm in a place where hope isn't an emotion I'm waiting to knock on my door and makes its home in me. The key for me is to view hope not as an emotion, but rather as a posture I can choose to adopt every minute of every day. Yes, hope is a choice. And I want to be a person of hope, not only because I believe this is how I live out my internalizing of the Good News, but because I'm sick and tired of being the miserable, resentful, cynical, depressed person I've been for most of my life.
While it's taken me a long time to get here, perhaps I can help you get to this place in less time than it took me. So we'll continue next time with the question: What holds us back from hope?
Mark Smeby is a Nashville-based author/musician/speaker who is all about hope—creating products, resources, and live events all focused around the topic of hope. His Live Hope Minute one-year devotional is available for order through livehopenow.com and all major online retailers. The "Live Hope Minute" radio feature, nationally-syndicated on 250 radio outlets in US and Canada is also now available as a free mobile application for both Apple and Android devices, in addition to its availability as a podcast through Apple Podcasts and iHeartRadio. Enter to receive a free copy of the Live Hope Minute devotional and get a free sample of the book, by texting LIVE to 54900 (messaging rates may apply). More information about Mark and his projects can be found at livehopenow.com, facebook.com/Smeby, or twitter.com/msmeby.