Jesus Loves the Little Children but Does the Trump Administration?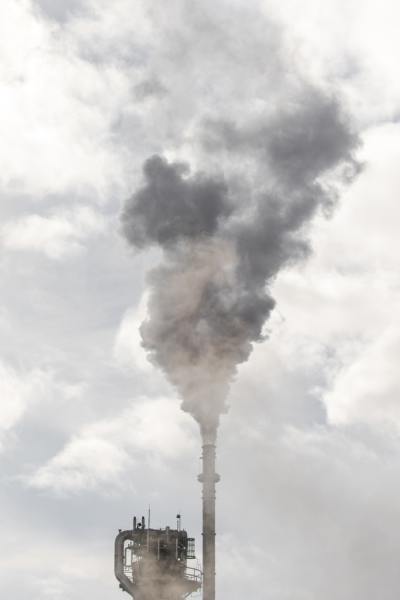 The Trump Administration's attacks on the health and welfare of children just keep coming, from the rollback of mercury protections to deleting language about climate change's impact on children and other vulnerable groups.
This latest affront to the gospel was uncovered by E&E News in a proposed rule change by the Trump Administration's Environmental Protection Agency concerning the most potent greenhouse gas by far: hydrofluorocarbon. That they are trying to weaken another important safeguard is bad enough. But to eliminate children from consideration?
EPA's original language noted that "children's unique physiological and developmental factors contribute to making them particularly vulnerable to climate change." It went on to say that:
"Impacts to children are expected from heat waves, air pollution, infectious and waterborne illnesses, and mental health effects resulting from extreme weather events. In addition, children are among those especially susceptible to most allergic diseases, as well as health effects associated with heat waves, storms and floods."
It appears as though the Trump Administration finds this truth too inconvenient and has decided to ignore it altogether. By making this choice they send a dangerous message: Don't like the truth? That's easy. Just erase the truth. Don't want to be bothered with what happens to children? That's easy. Just erase children and other vulnerable populations from consideration. Erase those most powerless to defend themselves. The Trump Administration's moral calculus is quite simple: if you don't have power and money, you simply don't count.
This is, of course, the opposite of what God does in the Bible. It is the opposite of Jesus' life and ministry. God is on the side of the vulnerable and those without power precisely because they are vulnerable. Why? That's easy. Because God loves them, and we are called to as well. In just one of many Bible verses, the Lord says, "Defend the weak and the fatherless; uphold the cause of the poor and the oppressed. Rescue the weak and the needy; deliver them from the hand of the wicked"(Psalm 82:3-4(NIV).
In the other roll-back announcement of recent weeks, the Trump Administration—which proclaims to be pro-life—would take away one of the best environmental protections for the unborn that our country has ever produced: the Mercury and Air Toxics Standard (MATS), which was finalized inDecember 2011.
Before the MATS standard, 1 in 6 children in the US were born with threatening levels of mercury, which impairs neurological development, lowers IQ, and is linked to cardiovascular disease and a host of other potential adverse health impacts. The most vulnerable were unborn children, mainly because the body's natural defense, the blood-brain barrier, is not yet fully developed. Unlike adults, unborn children have no way to excrete mercury. The toxin just keeps circulating inside the mother's womb increasing their exposure.
Why would the Trump Administration want to do this? Readers need to make their own prayerful determination but consider the following:
The EPA's central "reasoning" for repealing the rule centers on cost-benefit analysis. The Trump plan would exclude any benefits considered to be what are called "co-benefits" or "ancillary benefits." This scheme is in direct opposition to guidelines issued by the George W. Bush Administration in 2003, which states: "Your analysis should look beyond the direct benefits and direct costs of your rulemaking and consider any important ancillary benefits and countervailing risks."
In the case of mercury regulation, such co-benefits included the healthcare savings associated with reducing soot and smog, which were estimated to be between $37 billion and $90 billion per year. Add to that the $6 billion in direct benefits from the mercury reductions and all benefits far exceed the estimated $9.6 billion in costs. But if the co-benefits are not counted, then costs outweigh benefits by approximately $3.6 billion (though some medical research published in 2008 put the direct benefits of mercury reduction alone at $8.1 Billion).
When looking at the costs and benefits to society for a given regulation, it makes absolutely no sense to exclude ones erroneously labeled "co-benefits" or "ancillary benefits." From society's perspective, from the perspective of human health, from the perspective of the gospel, they're just benefits.
Why has the Trump Administration targeted the little-known rulemaking concept of co-benefits, anyway? Many of the nation's coal-burning power plants — the chief culprits — have already spent billions to comply.
First, they were asked by a specific corporate interest, Murray Energy, for whom EPA Administrator Wheeler formerly worked, to get rid of the mercury regulation. Excluding co-benefits would make scraping the rule legally possible.
But second, and more broadly, if they can get away with excluding co-benefits here, they can go after other life-saving and health-protecting regulations. This is their end-game. Protect corporate interests and help them hide their costs inside the bodies and brains of our children.
God is not fooled — and neither are we. We will fight this until we can't fight anymore. We'll never give up on protecting children and the unborn from mercury pollution. Never.
Rev. Mitch Hescox is the President & CEO of the Evangelical Environmental Network. He lives in New Freedom, PA.