Conservatives Must Join the Climate Change Conversation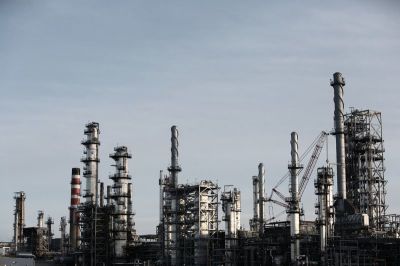 I urgently appeal, then, for a new dialogue about how we are shaping the future of our planet. We need a conversation which includes everyone, since the environmental challenge we are undergoing, and its human roots, concern and affect us all.
– Pope Francis, Encyclical Letter, Laudato Si'
On the third anniversary of his encyclical on climate change, Pope Francis stated, "There is a real danger that we will leave future generations only rubble, deserts, and refuse." The Pope is not alone in his concern.
Evangelical Christian leaders, both here in the United States and worldwide, have also called for action to overcome climate change. In 2006, hundreds of evangelical leaders signed the Evangelical Climate Initiative, which called for a market-based approach to reducing climate pollution. In 2011, the Lausanne Movement, which was founded by eminent evangelical statesmen Billy Graham and John Scott, added a prominent voice with the Cape Town Commitment. Finally, the National Association of Evangelicals joined the chorus in October 2015.
We accept the challenge of the Pope and these evangelical leaders. It's time for a fundamental reconsideration of the application of conservative values to the issue of climate change.
Across our nation's history, conservatives have been great protectors of the environment. Teddy Roosevelt, a staunch conservationist, stated, "Of all the questions which can come before this nation, short of the actual preservation of its existence in a great war, there is none which compares in importance with the great central task of leaving this land even a better land for our descendants than it is for us."
Richard Nixon enacted the 1970 Clean Air Act. Ronald Reagan was instrumental in the ratification of the 1987 Montreal Protocol—the first binding international agreement that reduced atmospheric pollutants, specifically ozone-depleting chemicals, and highly potent man-made greenhouse gases. George H. W. Bush negotiated and signed the 1990 Clean Air Act, the last major environmental legislation passed by Congress, which included a market-based approach that significantly reduced the cost of compliance.
Despite our history of Republican leadership on environmental issues, today many Republican politicians have lost touch with core conservative values when it comes to the environment—values that cause us to believe we should protect the natural beauty of God's creation, be wise stewards of its resources, defend our children from pollution, and reduce the risk from rising oceans and increasingly violent storms.
Our frustration is compounded by the fact that, because conservative politicians have largely not participated in discussions about how to address climate change, the solutions proposed have been liberal in nature, and we know there are better, conservative solutions that should be pursued.
We don't need policies that increase big government, but ones that correct market failures and ensure that pollution's threat to our children's health and future is eliminated. We believe a conservative approach guided by straightforward science and economics works best, and the most efficient means to do so is a revenue-neutral carbon tax.
We're conservatives, so we generally do not like taxes, but most economists agree a carbon tax is more efficient than regulations. In fact, a recent analysis shows a tax would cost the economy half the costs of comparable regulations. In this case, we think the proper application of core conservative values, especially being responsible, is to recognize the problem and then propose the most effective, least expensive solution.
Pope Francis called for "a conversation which includes everyone," a welcome and timely invitation. We believe conservatives must not only join the climate conversation but lead it with a responsible and economically efficient proposal—a revenue-neutral carbon tax.
The Reverend Mitchell Hescox is President and CEO of the Evangelical Environmental Network. Alex Flint, Executive Director of Alliance for Market Solutions, previously served as Republican staff director of the Senate Committee on Energy and Natural Resources and as senior vice president of government affairs at the Nuclear Energy Institute.