Jesus Miraculously Healed Woman's 'Incurable' Cancer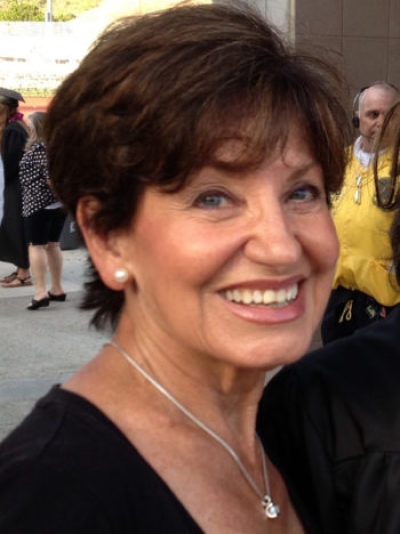 She was diagnosed with multiple myeloma, a cancer of the plasma cells in the bone marrow, which is considered incurable. But with Jesus-centered faith, prayer, and a powerful dream, God brought a miraculous healing that confounded her doctors.
"They said I had 3-5 years to live," says Tecla Miceli. "It was dreadful and I was scared to death," she says. Tecla grew up in Sicily and came to the U.S. as a 16-year-old with her parents.
Fortunately, she caught the cancer at an early stage. Tecla was opposed to chemotherapy so doctors agreed to monitor the progression of the cancer with bone surveys and blood tests every 60 days.
"The oncologist did a spinal and it came out at 17 blood plasma level and the threshold is 5," says Gary LaFerla, her son, who accompanied his mother to the doctor visits. At 17%, doctors were willing to wait on the chemo.
But after three years of monitoring Tecla, doctors noticed an alarming increase in cancer cells. "It was full blown cancer, at least 27% in her blood," Gary says.
Raised as a nominal Catholic, Tecla was born again through the influence of Gary and his sister Laura, who were involved at Calvary Chapel in Costa Mesa, California.
Nicky Cruz, the former gang member, was speaking when Tecla visited Calvary Chapel for the first time. Moved by his message, she felt compelled to go forward. "I felt a big flame in my heart literally pushing me to go up there," she recounts.
"I accepted Christ but I didn't know what I was doing. I drove home and I felt different. I never wanted to sin again. The next morning I woke up with a smile on my face and I felt so peaceful."
Tecla finally grasped her daughter's previous words. "For the first time I really understood what Laura meant when she told me about the peace of the Lord that fills the heart of a new believer and how the sky looks bluer and the grass greener."
"Throughout my illness Laura prayed with me daily and gave me positive and encouraging words of faith in Jesus."
Tecla's faith became a vital component as she faced a potentially deadly health crisis. "This cancer eats the bones from the inside and they will collapse," Gary noted. "It can be very painful."
After 36 months, the scan of Tecla's head now revealed cancerous lesions covering her skull. "She was weak all the time, sleeping a lot, not able to move much," Gary recalls. "She had blood splots all over her arms and legs. She was very anemic.
"It's a horrible type of cancer."
Tecla's doctors wanted a bone marrow biopsy from her spine before they started chemotherapy.
"I had a whole week to think and pray and was petrified all the while," Tecla recounts. "I didn't know if I wanted chemo or if I should just die naturally. I was crying all the time."
Gary LaFerlaOne evening son Gary had dinner with his mother because he was flying out of Orange County the next morning.
After their meal he said, "Mom, let's kneel down and pray." They both knelt down together. "Mom, the psalms are full of God's promises. I want you to read all of them and stand on God's promises. We will be praying for you."
Tecla spent the entire week in her patio reading the psalms and praying. "That's all I did. I prayed that God would heal me."
She poured out her heart to God: I know I have done it all, I've been married, have children, grandchildren, finished college, but I'm not ready to die yet. If you heal me I will tell of your miracle to anyone that wants to listen, she told God.
That night – shortly before her bone marrow test – she had a remarkable dream.