No evidence for God's existence? Says who?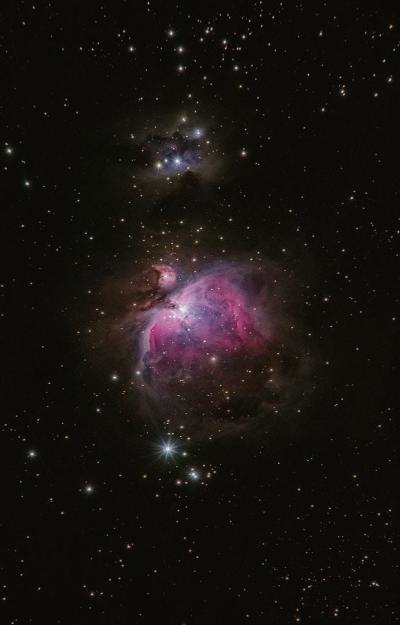 Can there be a rational conversation between a Christian and one who says that "there is no evidence for God's existence?"
Nowadays this claim implies that unless God Himself can be observed empirically, there is no evidence. Everyone knows that such a criterion cannot be satisfied.
Christianity defines God as an immaterial being who can be experienced, and reason can justify Christian faith. The crux of the discussion, then, is whether a claim of "no evidence" is rationally warranted. I am convinced that theism, and particularly Christian faith, are rational beliefs. In contrast, the claim that there is no evidence for God's existence confounds reason, and is held arbitrarily.
Let's take a page out of a playbook that supports no evidence for God. Be reminded that a supposed "cool factor," or an assertive title, do not substantiate a contrarian claim. Unless, of course, popular culture is allowed to determine one's thinking. In The End of Faith, Sam Harris encouraged an open-minded exploration of religious experiences. He wrote,
There is no doubt that experiences of this sort are worth seeking ... A truly rational approach to this dimension of our lives would allow us to explore the heights of our subjectivity with an open mind, while shedding the provincialism and dogmatism of our religious traditions in favor of free and rigorous inquiry ... It is important to realize that a healthy, scientific skepticism is compatible with a fundamental openness of mind.1
This framework directs one's thinking towards a pre-determined course. Anything that suggests the existence of God isn't part "of free and rigorous inquiry." "Scientific skepticism" is applied exclusively to theistic claims. By definition, "a fundamental openness of mind" should not preclude the possibility of a Creator, and whether scriptural claims can be true.
Now let's take a lesson on open-mindedness from the remarkable story of William J. Murray. He was the kid whose mother, Madalyn Murray O'Hair, managed through the courts to eliminate the Bible and prayer in American schools. She became the founder of American Atheists and raised William to deny God, and discouraged him from thinking about the Bible. As an adult, he exercised open-mindedness and read the primary literature about the Christian faith. In his book, My Life Without God, he recounted:
I … read the book of the Bible written by the great physician Luke. There I found my answer — not the book itself, but Jesus Christ ... God was no longer a distant "force." I now knew Him in a personal way. Within days my life and attitudes began to change ... Now I looked back at the devastation. My family, particularly my mother and myself, had left a path of ruin behind us — ruined ideals, ruined lives.2
Shouldn't a "fundamental openness of mind" allow this dramatic and radical experience of Christian faith as a possible testimony for the truth of the Gospel? Shouldn't a "free and rigorous inquiry" include the possibility that W. J. Murray's experience correlates to the claim that, "Therefore, if anyone is in Christ, he is a new creation. The old has passed away; behold, the new has come" (2 Cor. 5:17).
Who says it shouldn't?
Further, a "free and rigorous inquiry" of mathematics, chemistry, physics, and even "scientific skepticism" would seem to suggest that the human mind was the intended object for comprehension. Conversely, what makes it rational to claim that it so happened without intention, purpose, and with no particular meaning? Is it rational to insist that it all happened by fluke?
Isn't it reasonable to consider that our perfectly fine-tuned planet, positioned at the perfect place in the solar system, and our perfectly crafted minds that can facilitate knowledge, and our built-in consciences to know right from wrong, and the unfaltering rules of science, can possibly be related to the four words, "In the beginning God"? In fact, if these four words were true isn't our exquisite order that accommodates the complexities of human experiences exactly what would be expected?
How is it that such phenomena should not count as evidence? Who says? Sam Harris? Madalyn Murray O'Hair? Perhaps a reader here believes that science says so. That answer is neither scientific nor philosophically sensible. First, no tribe has a monopoly on scientific enterprise. Contributors to science come from various backgrounds, with various personal beliefs. Personally, I am dumbfounded that serious professionals in science and philosophy who should know better continue to insist that science can explain its own origins. This begs the question:  all of science was brought into existence by the "Big Bang." It's absurd to posit that science can answer questions about its own origins when it wasn't there to observe itself.
The no-evidence claim demonstrates bias against anything that infers a mind beyond the material. Reason suggests that our human reality proffers something beyond the physical, though it doesn't necessarily mean God exists; that would be fair. However, such is not even considered, because it might lead to discovering the Truth and that would imply accountability. So that path is avoided by hands-on ears.
A conclusion of 'no evidence' is arrived at arbitrarily. Who says the claim applies universally? My experience of reality doesn't contradict my experience of the Christian faith, and they correlate completely with the biblical revelations of the Lord Jesus. By "free and rigorous inquiry" people should investigate the Christian faith for themselves and not allow a cultural narrative to pre-determine the outcome. After all, what is the point of having your own mind if you are going to allow others to make up your mind for you? As Jesus replied to Pilate, "Do you say this of your own accord, or did others say it to you about me?" (John 18:34). Jesus knew that cultural narratives were influencing some people negatively about Himself, and so He wanted Pilate to know that everyone is accountable to make up their own mind.

If you really think about it, who says there is no evidence for God's existence?
---
1. (W. W. Norton & Company: New York, 2004), 40-41.
2. (WND Books: Washington, D. C., 2012), 280.