Prayers Requested for Heidi Baker's Ministry, Under Threat From Terrorists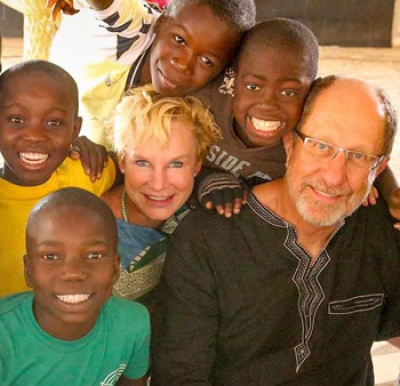 Influential mission leader, Heidi Baker, issued a prayer request related to a growing threat from Islamic extremists killing Christians and burning villages about 60 miles north of the ministry headquarters where she and her husband, Rolland, are based in northern Mozambique.
"Please join us in praying for peace in the province of Cabo Delgado, where we live," she stated in a Facebook post June 7th. "Recently a number of Christians have been killed here. Women have been raped and many homes have been burned."
Thirty-seven people have been killed by a group known as al-Shabab in the past two weeks in northern Mozambique, according to Amnesty International.
"At least 10 people were hacked to death in the latest appalling attack in Cabo Delgado, where an escalation in violence has left civilians at the mercy of this brutal militant group and forced many to flee their homes," said Deprose Muchena, Amnesty International's Regional Director for Southern Africa.
"The gruesome ways in which these killings are carried out shows this group's intent to sow fear among civilians. The Mozambican authorities must take immediate and effective action to end the killings."
Heidi and Rolland Baker founded Iris Global in 1980, and currently operate feeding programs for thousands of orphans, run free health clinics, manage primary and secondary schools and have fostered several thousand church plants.
There are many young volunteers from the U.S. and other countries serving at their ministry headquarters in Pemba, Mozambique who may be at risk.