Rethinking Your Resolutions? Start By Quitting
Is our Lord trustworthy?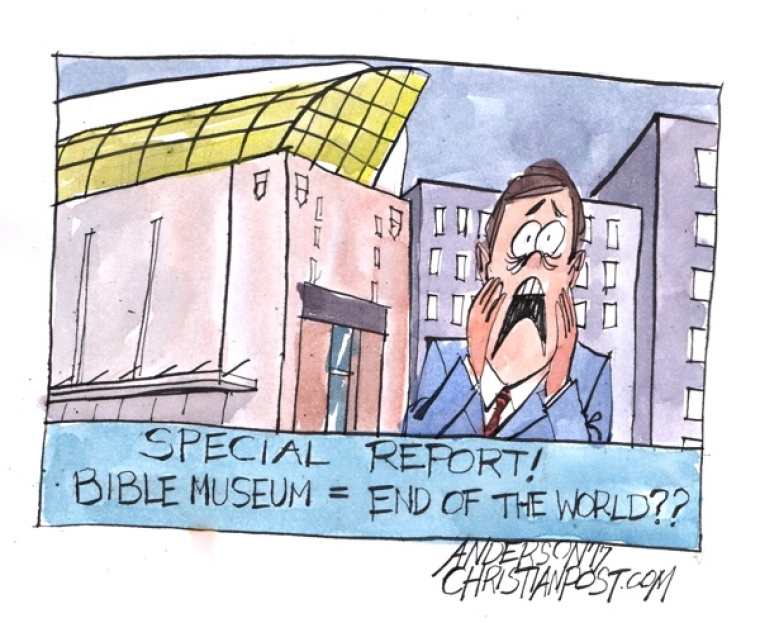 Let go and let God. It's an interesting expression. Saints of generations past would often encourage each other with this helpful reminder. But lately? We hear it not so much. The troubling thing is that we have not substituted a modern phrase for this dated treasure. Instead, in several circles, we've worked up sayings and attitudes that substitute an entirely different message that runs contrary to the original. As for Let go and let God, many Christians consciously avoid it and some outright disdain it. What's changed? It seems we have some trouble letting go.
Though the phrase is as uncomplicated as it is brief, employing two words in the introductory clause affords an opportunity to simplify and shorten it even more. Try this opening instead: Quit.
With this idea, a longer, amplified version of the whole reads, "Quit doing what you're doing and let God begin to do that which you have quit doing." Now, apply that to the Christian living resolutions you made to start the year. It may strike you as strange thinking that just cannot work, but keep in mind that this is neither a call to passivity nor a command to camp out on the couch. There remains a simple reason for Christians to encourage each other to quit. There's power, divine power, tucked away in that thought. If you quit, you can experience victory.
The concept is Biblical. The encouragement is to quit attempting in your strength those things that can only be accomplished through God's strength. The Spirit of the Lord Jesus indwells believers for a reason—to work through us; to enable us; to do what only He can do. Our part is to cooperate with the Spirit; to heed the still, small voice that directs our path.
The expression captures the dual essence of surrender and faith. Let go demands one forsake self-will and self-power, the very spirit of self-dependence. This act of surrender releases the grip on that which we naturally hold dear. Let God introduces the needful alternative, trusting in God's will and God's power. It is the essence of God-dependence. It is faith. Ultimately, when you surrender up your will and power in exchange for God's will and power, you are transferring dependence from self to God.
Is our Lord trustworthy? We easily agree, knowing the Bible declares God to be faithful and just, unchanging and true. But what about surrendering all to Him? Have we agreed to that? Here lies the proof of how we really view the Lord's trustworthiness. Have you surrendered to Him or has an "evil heart of unbelief" kept you from offering what He demands of you? This looks beyond one's redemption and place in eternity. This brings today into focus and speaks to trusting Him now that you might presently live in victory to His glory. Is it the divine program of surrender, faith and victory for you, or does your life evidence the natural course of self-struggle, unbelief and defeat? If the latter seems familiar, then, please, for the glory of our Savior, quit. Quit the self-driven struggle. Let go and let Him actively reign on the throne of your heart.
Spiritual victory and spiritual ministry demand spiritual energy. Therefore, we must let go of self-dependence for self-energizing and let God through our God-dependence freely give Spirit-energizing. We must exchange our will and mere human ability for God's will and His divine ability. It is simply a matter of denying self and depending on Him.
Jesus, in His humanity, best exemplifies a right understanding of let go and let God. In the Gospel of John, chapter 5, Jesus insists, "I seek not mine own will (i.e., I let go), but the will of the Father (I let God)." He reemphasizes surrender and faith in chapter 6, "I came...not to do mine own will, but the will of him that sent me;" and again in chapter 8, "I do nothing of myself, but as my Father has taught me, I speak these things." And, of course, Luke 22:42 records the classic statement Jesus prayed in the Garden of Gethsemane, "Nevertheless, not my will (I let go), but thine, be done (I let God)."
Clearly, we are to be like-minded. In Luke 9:23-24, Jesus uses this concept in His teaching on discipleship, "If any man will come after me, let him deny himself, and take up his cross daily (let go), and follow me (let God). Whosoever shall lose his life (let go) for my sake (let God), the same shall save it." Paul articulates the same reality in Romans 6:13, "Neither yield ye your members as instruments of unrighteousness unto sin (let go): but yield yourselves unto God...and your members as instruments of righteousness unto God (let God)."
Let go and let God. It's an expression of surrender and faith; an encouragement to trust the One who looks to live His life through you and give victory. Understood in this light, the exhortation is God-centered and focuses on His will and power. So, re-examine your resolutions. Where you have resolved to do or be different and better, let go. Quit. Quit those self-driven ways that separate you from His power and then witness what He can do in a life—your life—when you surrender in faith to Him.
The blog on RevivalFocus.org and a recent publication, Experiencing Jesus, both offer further insight into a life of victory. May this be a year well lived wherein all believers can say, "yet not I, but Christ liveth in me."
John Van Gelderen is an evangelist and the president of Revival Focus Ministries, an organization for the cause of revival in hearts, homes, churches, and beyond, and for evangelizing. He blogs on experiencing Jesus at http://revivalfocus.org