Sexting: Helping our children heal from this epidemic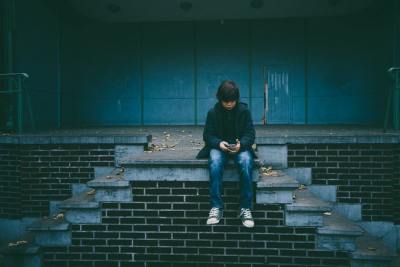 Slang and teenagers will always go hand in hand. So will selfies and kids. There are so many terms for sexting: sending explicit photos over the phone, in messages and online. As adults, we'll never understand all of the current slang. We actually don't need to. However, what we do need to know is how to help our children prevent and heal from the epidemic of sexting.

A report in JAMA Pediatrics states, "25% of teenagers are receiving sexts, while 15% of teenagers are sending them. About 11% of teens are forwarding pictures they've received, without any consent from the sender." These text messages can end up as material for someone to 'sextort' the sender.
Sextortion is a play on words combining sexting and extortion. The predators can be anyone. Predators typically have a goal of acquiring more and more explicit sexual content from the sender or child. Netsmartz, an online safety education program fighting the popularity of sexting, shares that, sadly, 4% of children engage in self-harm or attempt suicide as a result of sextortion.
No child wants to be manipulated or taken advantage of. Kids are being objectified, both by other kids and adults.
How can we help our children fight the widespread popularity of sexting?
I've been a sexual health educator for over 10 years. I've seen the sad reality of the effects of sharing naked images. This is especially heartbreaking because zero children will benefit from sending nude photos or receiving them. Education can be the first step in preventing the next generation from continuing this unhealthy cycle. Honest, willing, age-appropriate conversations are important when it comes to talking about sex. Do you shy away from talking to your child? Have you begun talking to your kids about porn?
I, with children under 9, use the phrase "bad images," when they see a picture with someone naked.
Frame your conversations with kids to be educational.
Discussions should be informative, truthful and practical.
What can kids do when another child passes over a phone or switches to a show where nudity is involved? Encourage them to ask the other child what they're about to see and talk to an adult when they've seen something that makes them uncomfortable. Please notice I wrote the word "when" in the prior sentence. Pornography is almost always seen by the time a child enters the sixth or seventh grade.
Thankfully, parents have great options like filters on phones, shared parent-child social media accounts, options besides smart phones, and consistent conversations with their youth.
Instead of allowing fear to rule in parenting when it comes to sex, join the offensive team, and move to defense only when you must. Engage in talks with your child about the media you consume, news you overhear together, conversations that come up, and questions that arise.
If your child has been exposed to porn, tell them you're sorry, because that is not a healthy, holy, or appropriate place for them to learn about sex. Offer to talk about it and consider counseling as well as new boundaries in the home or in relationships. Point to the good Creator who lovingly directs us that sex is best in a covenant relationship with a spouse. Anyone asking your son or daughter for pictures is not respecting them, loving them well, or treating sex with a right attitude. Sex is not cheap, nor is it "not a big deal," and their bodies are not for sale. Porn, however, teaches the opposite.
Model within your family how to cope with difficult feelings. Maybe you journal, pray, exercise, listen to music, write, or converse when things are hard. Help your child do the same. Kids turn to sexting and porn when they're lonely, stressed, overwhelmed, bored, lack control in the home, or go through big life stressors. Help them to name their feelings, identify the truth in the feeling (if there is any), and move to healthy coping mechanisms in daily life.
Emphasize to your children that people asking for seductive pictures or nudes are untrustworthy, even if your child knows them, is dating them, or believes this will impress them or create intimacy. Can your child block that person or report them to an authority if applicable? Consequences children face post-sexting include ramifications in schooling or scholarships, as well as revenge porn and leaked images (once they send it, it's out of their control).
If you think your teen would disclose, you could start a conversation by asking if they've ever shared images or received them. We never want to shame our kids, but we want to be honest about potential consequences.
God has a beautiful design for sex and it's so much greater than other people using us for our bodies. His design matters. He created our bodies and sex. Shouldn't we look to Him to see what is His purpose for them? Does your child know what their Creator says? Jesus loves us, sees us, knows us, forgives us, and moves toward us, even in our great pain, shame, or suffering. He can do this in the life of your child.
Kristen Miele has been educating youth on the topic of sex for the last 12 years. She's taught in hundreds of diverse settings including 2 different countries. She was recently serving overseas in Honduras with Cornerstone International (Wilmore, Kentucky) and Samaritan's Purse (Boone, NC). Kristen has experience teaching ages 3 and up on content related to sex and sexuality. She has a Bachelor's and Master's of Science in Community Health from the University of Illinois. She is a certified health education specialist. Kristen has one daughter, Emma Joy, who is 4 years old and has been married to Anthony since 2012.